Your Guide to the Rumors Surrounding the Cadillac Lyriq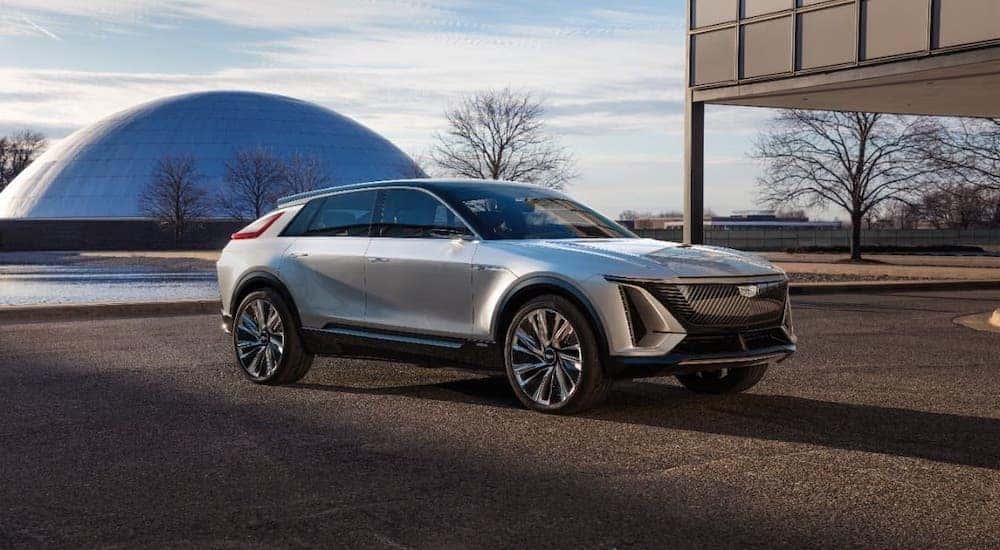 The day we've been anxiously awaiting is almost here. That's right folks––soon enough, you'll be able to see the fully electric Lyriq at a Cadillac dealership in Fort Worth. Rumors and speculations about the Cadillac Lyriq are flying around in every which way. It seems that Cadillac is purposely keeping us on the edge of our seats. While this tactic is slightly frustrating, it's also secretly fun because we get to dissect the rumors and make our own guesses about what this revolutionary vehicle will look like.
To cover the basics, the Lyriq will be a fully electric vehicle. According to Cadillac's launch page, it will include a Super Cruise feature, making it the first vehicle in production with a truly hands-free driver assistance feature. Additionally, the car will feature a 19-speaker sound system, bringing "pure studio sound" to your commute. Building off the already futuristic vibe this car brings, it will also sport an augmented reality head-up display. This feature uses two planes: one that shows speed and direction, and a far plane that shows transparent navigation signals and more alerts.
As far as we know from the launch page, the car is meticulously designed to "energize your senses." Crafted with an intense attention to detail, the car is rumored to be both tranquil and stimulating. The proposed driver-centric, curved LED display is futuristic and unique; sure to make every drive a little more fun since it sounds like the display is somewhat reminiscent of a spaceship.
Though the launch page describes all of these larger-than-life features, it also includes a disclaimer reading "Image display show car, not for sale. Some features shown may not be available on actual production model." What?! After all the romantic descriptions with photo evidence, Cadillac is really telling us that it might not be real. Talk about a mystery! Given the ambiguous nature of it all, we will be diving into some of the greatest rumors flying around about the automobile. Disclaimer: none of them may end up being accurate. Or, maybe, all of them will be. Only time, and Cadillac, will tell us for sure.
Background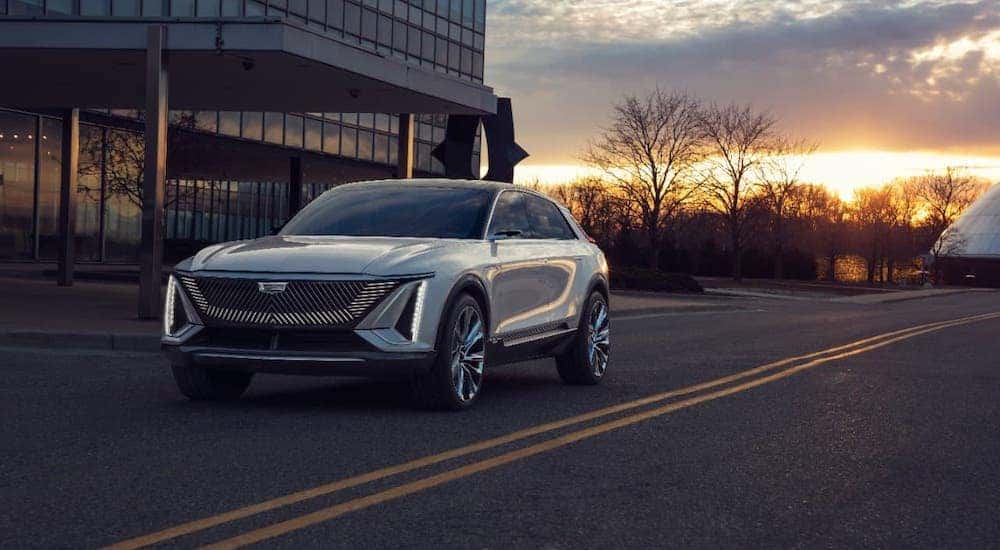 The Cadillac Lyriq was first unveiled via a virtual presentation at the General Motors HQ in Detroit. According to the folks at the factory, though the Lyriq will be an SUV, it will feature a low center of gravity and a comfortable interior. These features are made possible by the new electric vehicle architecture Cadillac created. The photos on their launch site make it obvious that the Lyriq is unlike any other vehicle Cadillac has released to date. They're dipping into a very uncluttered and somewhat new market: the luxury electric vehicle sector.
Cadillac hopes to push out this model and make it available to buyers in late 2022 as a 2023 model. Fun fact, this will be Cadillac's very first all-electric car. It seems that it is meant to act as a competitor to other big brand models like the Tesla X, Jaguar I-Pace, and the Audi e-tron. As a luxury car brand that hasn't traditionally been known for building technologically-advanced vehicles, Cadillac is hoping this vehicle might just give them an edge in a category that is still in its infancy. Based on the speculations, we think it might do just that, and it's important to remember: GM is one of the largest companies on the planet. It has the resources to pull this off, and then some. Also, we love Cadillac. It is an iconic brand that stands for luxury, and it fights valiantly for market share in extremely competitive categories that are dominated by luxury imports.
Revolutionary Features and Aesthetics
Let's talk about aesthetics. Cadillac is using new verbiage to describe the Lyric. The emphasis for the car's design is placed on and built around the descriptors: "sensual and technical." The vehicle seemingly earns these descriptors with such anticipated features as a full-glass two-tone roof and intentional lighting and iridescence inside the cabin to stimulate the senses. We know cabin ambiance is a big focus for the Lyriq's design.
Additionally, the Lyric will offer seating for four. The car will feature a center console that separates the two rows of seats from each other. To make matters even better, it is rumored that the rear passenger seats will have their own touch screen center console. The revolutionary design will also incorporate backlit speakers and concealed storage areas. Additionally, those backlit speakers get even cooler. Allegedly, they will emit light from each door after taking signals from the sunlight and nature overhead. Again, it's speculation, but even if only some of this is fact, the takeaway is that ambiance is the name of the game.
As for interior colors, the seats will be a Juniper-tone leather, and the car will feature Moon Glow aluminum accents. It sounds like an understated blend of neutral hues, which will further define the cabin as luxurious. On the exterior, the car features an intentional sculpt along each side, ostensibly to appear quick and futuristic at the curb. If we didn't know any better, we would think it actually might be able to fly (kidding… kind of). The cost of this car is still unknown but is expected to fall somewhere around $60,000 for the base trim level.
In addition to the beautifully crafted interior, the car will purportedly feature state-of-the-art infotainment and connectivity systems, something we definitely expect. The dashboard appears to be taken over by that 33" curved LED display we mentioned. It will cover the driver's entire line-of-sight and add a futuristic look, as well as display critical driving information (we assume) in a truly innovative way. The center console will feature a spin and click wheel to control the large display screen, and all of its features, an ergonomically current feature that we are sure will feel 'just right' to drivers. The Lyric will also be integrated with Apple CarPlay, Android Auto, and Wi-Fi capabilities, and we expect nothing less since buyers demand smartphone connectivity.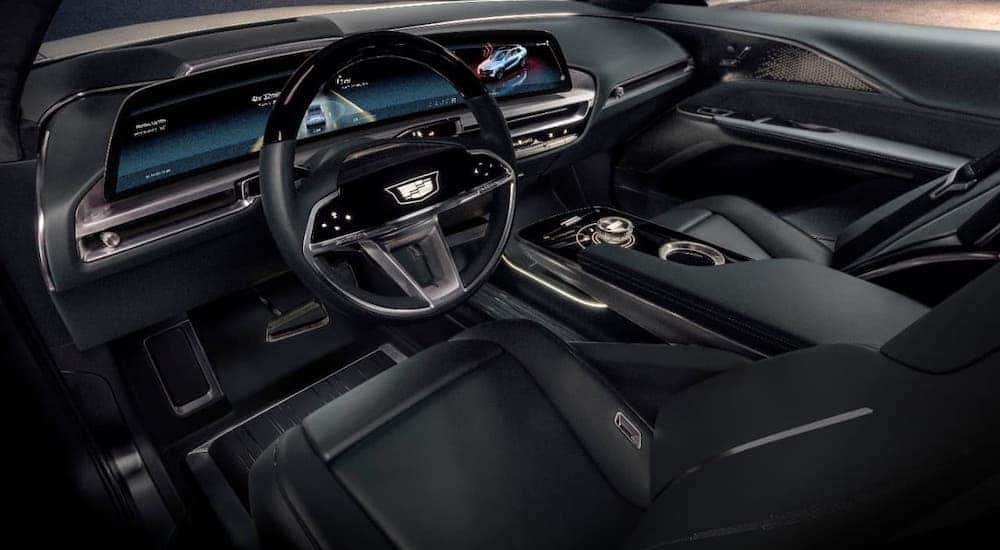 Performance + More
The Cadillac Lyriq is expected to be engineered with standard rear-wheel drive, sporting its electric engine on the rear axle. However, rumors persist that there will also be an all-wheel drive model made available as well. Reminiscent of many Tesla models, Cadillac boasts that the Lyriq will provide an extremely powerful torque capability that will give you some decent g-force off the line. Is it just us, or does that sound awfully fun?
Horsepower ratings are still up in the air. What we do know is that the vehicle is sure to be fast, powerful, and extremely fun to drive. Now, let's talk about the battery. Since the Lyric will be a fully electric vehicle, we wanted to learn more about range and battery-powered technology. Apparently, General Motors is creating a new line of EV tech named "Ultium." This new battery system is rumored to elevate the driving experience and allows for the low center of gravity. Additionally––and this is important––Cadillac is claiming that this new battery technology and size will allow for an almost perfect 50/50 weight distribution. Even weight distribution gives the car far better handling ability, so this will be a big win for the Lyriq.
Cadillac is alleging that the new Lyriq will have 100-kWh worth of battery capacity. This is a substantial amount of battery capacity, which will allegedly give drivers a 300-mile range, meaning the car can drive that far before needing a charge. It can even be charged using a normal home outlet. Given this information and the rapid growth of EV chargers being installed around the nation, Lyriq drivers won't have to worry about getting stranded with no charge, and they can self-satisfactorily keep on driving past the gas station.
Overall, we are expecting the Cadillac Lyric to be an amazing car on all fronts. Even if some of the anticipated features are omitted from the final design, we know the vehicle will contribute to a new evolution of the Cadillac brand. The release of the Lyriq may just put Cadillac back at the top of the luxury heap, where many believe it still belongs. If the Lyriq is as exciting to you as it is to us, feel free to visit Cadillac's Lyriq launch page and sign up to receive updates.