In The Heart Is Where It Counts
The ideal used luxury car for an individual is highly dependent on their needs. One of the first questions that we like to ask here at Frank Kent Cadillac is if you are focused on the driver experience or are you more interested in transporting people? With that information and a general idea of your price range, we can begin to make suggestions on the right car for you. Let's explore some of the possibilities to help you achieve a greater understanding.
If you're going to be the one driving your used luxury car, then you are going to want to focus on the features that directly affect you. Always test drive the vehicle before purchasing it, you're not just purchasing a sedan so simply "Getting you from point A to point B" isn't enough. You want to make sure that the car steers tight, your luxury car should be able to cruise straight and hit bumps with little to jar to the driver. Some cars, a 2018 Cadillac CTS, are great for drivers that like some pep when they stomp on the gas pedal. Other features that enhance the driving experience includes heated/cooled seats, back up cameras, built-in wifi, and proper sound systems. If you're just looking for a comfortable used luxury vehicle and you only plan on driving yourself and a spouse, consider getting a luxury coupe like the ATS or a sedan like the CTS.
Now maybe you're not worried about the driving experience as much. You care more that your passengers will be comfortable. If that is the case, you're best option would be to opt for an SUV over a coupe or sedan. While an executive would have no problem working out of the back of a 2019 CT6 with its 40.40 inches of legroom, we can generally agree that the more space, the merrier. If you've got people or cargo to transport, even the base model Escalade has a total cargo volume of 94.20 cu.ft. That is plenty of space to fit seven adults or a month's worth of supplies for a camping trip. Whether or not your used luxury car is a daily driver or for special occasions, at Frank Kent Cadillac we will be happy to find you the right model and financing options all under one roof.
Style and Elegance
The beauty of luxury cars is that they stand out amongst a gray backdrop of average sedans and SUVs. A proper luxury car looks subtly understated yet commands presence and helps reflect the driver's professional personality to the world. When most people think of luxury cars, their mind thinks back to the boxy, heavy automobiles of the 1970s. Cars like the DeVille and the Monte Carlo were iconic for the way they put style and rigor over things like aerodynamics and efficiency. Today's cars share a lot of DNA with their early ancestors, but they've also come a long way. Whereas early luxury cars were gas-guzzling boats, modern luxury cars, in contrast, are fairly uncompromised. Today you can get a sleek look, great range, a powerful engine, and a lot of features.
Modern luxury cars are big, but they are not bigger than they need to be. Luxury cars often come with strong engines, but fuel efficiency has become a modern-day requirement. A vehicle like the 2019 Cadillac ATS is an incredible value for those looking to break into the luxury market. In an entry-level vehicle you a vehicle with crisp edges, tasteful curves, a 335 horsepower engine and over 25 miles per gallon. Earlier model years will have you sitting in the lap of luxury, from great features to a powerful engine. If you appreciated the safe feeling that the large vehicles of old provided, Frank Kent has the constantly rotating inventory to help you find something with a little more bulk. Even the base model Cadillac SUV, the XT4, comes in at over fifteen feet long and slightly over 3,500 lbs. That's just the start; if you have a need for something bigger and sturdier, there is a Cadillac for everyone.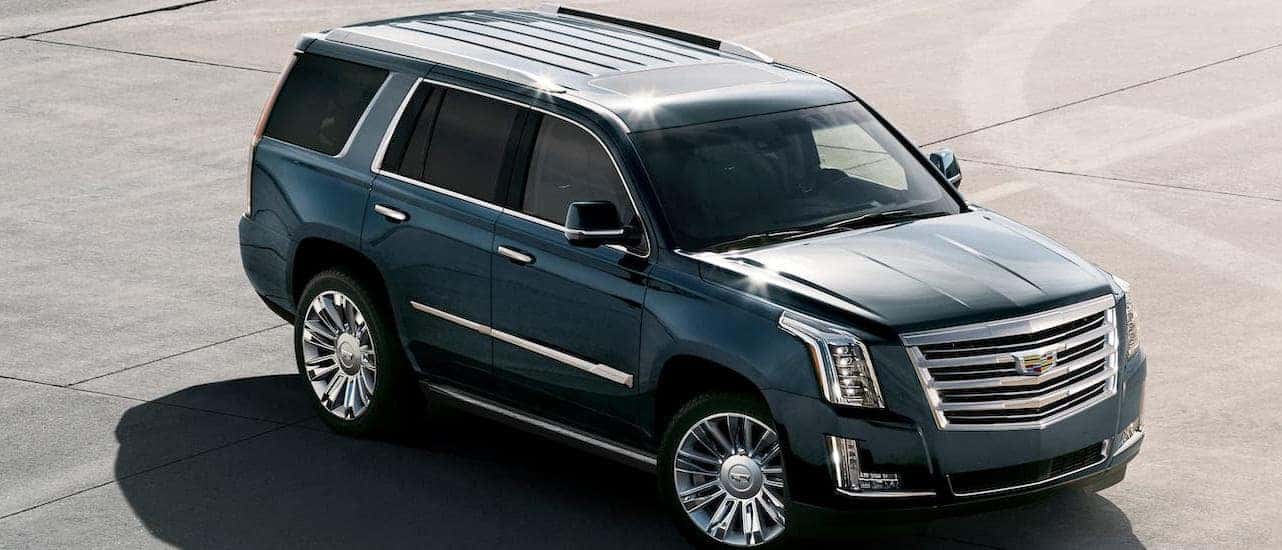 They're Powerful Too
When it comes to the luxury market, car manufacturers know that proper acceleration and top speed are standard features to be expected. Luxury cars also have a higher chance of mechanical features like turbos or eco-boost options. Luxury cars, however, are not race cars. With a luxury car, you expect to be brought up to speed but not so much so that you feel like you could lose control. When you stomp on the gas pedal in a luxury car, you are subtly and smoothly rowed through the gears. Pay attention to the drive train as well. Whereas most standard cars come in front-wheel drive, luxury cars are more likely to come with rear-wheel drive or all-wheel drive standard.
Top Used Luxury SUVs
When looking at used luxury cars in general, a used luxury SUV is a fantastic option that gives you tremendous sophistication and functionality without the expense of a brand-new model. Our selection of used luxury SUVs changes as we get vehicles in, so be sure to check with us or visit us to see what we have available right now. Some of our favorite pre-owned luxury SUVs include:
Acura RDX – If you are interested in a compact luxury SUV, then the Acura RDX is a fantastic option with a lot to offer. It has been around for well over a decade now, so you will find a lot of different models from a few generations as you look at what is available. When looking at a used RDX, you will most often find second-generation models between 2013 and 2018. Among these, the 2016 model year is a great one to watch for, due to an impressive V6 engine. There was also a mid-cycle facelift and refresh to the RDX in 2016, which included a more powerful version of the engine and an improved exterior.
Audi Q5 – Most pre-owned models of the Audi Q5 that you find will be from the first generation, which went from 2009 to 2017. This was a pretty long span of time for a single generation, and there are a lot of different options to consider and watch for. In particular, look for models from 2013 or later if you are interested in a hybrid version, or choose one from 2014 or later for a powerful V6 engine.
BMW X1 – Another great option, if you are looking for a luxurious subcompact crossover SUV, is the BMW X1. Although the first generation of the X1 kicked off for the model year 2009, it was not sold in the US until 2012, so look for that as the first year for this beauty. These first-generation X1 models were available through model year 2015, with the second generation running from 2015 to the present. While front-wheel drive is standard, xDrive models include all-wheel drive, so watch for that if you need the control and precision AWD affords.
Mercedes-Benz GLC – Introduced for model year 2016, the Mercedes-Benz GLC is a fantastic option when looking at used luxury SUVs. It is the crossover SUV equivalent of the Mercedes-Benz C-Class and has been available with a number of different engine options. Since this is a relatively recent release and is currently available new as part of the same generation, you can get a lot of fantastic features on a pre-owned GLC.
Cadillac Escalade – If you are looking for a used luxury SUV that gives you absolute command of the road, then the Cadillac Escalade should be at the top of your list. Although it has been around for about 20 years now, a third-generation model or later is the way to go for the best features and most impressive luxury. In particular, we like models from 2009 and later, which introduced a hybrid engine, as well as more recent ones from model year 2016 and beyond.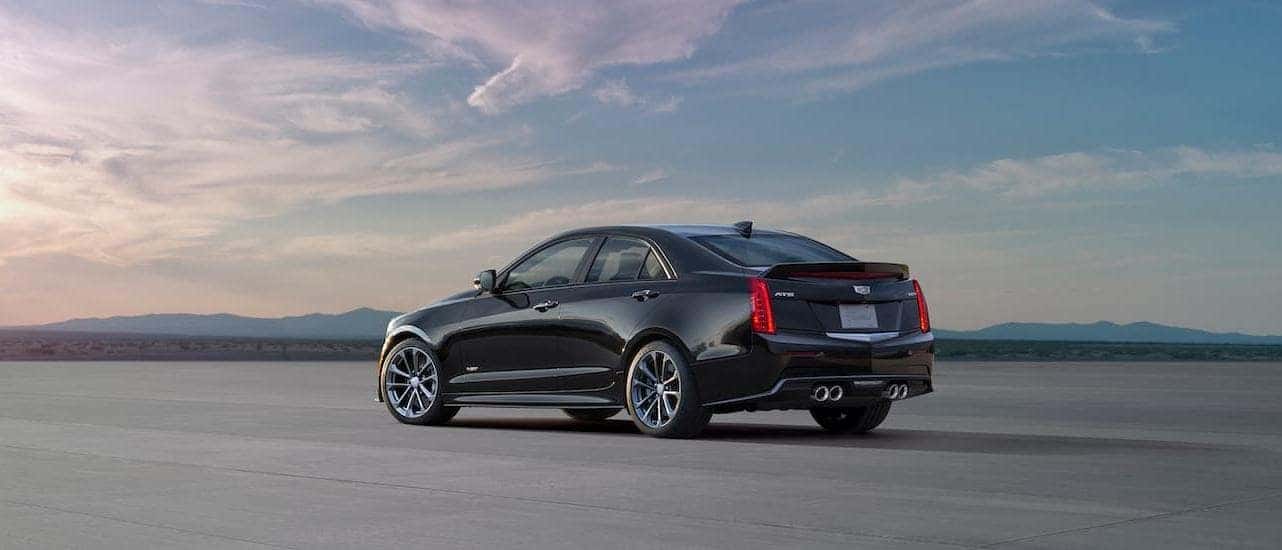 Top Used Luxury Sedans
For a lot of people, a sedan is the quintessential luxury vehicle, providing a sophisticated ride that is a fantastic experience for you and your passengers. When looking at used luxury cars, be sure to spend some time considering your sedan options to find the models that really provide the pinnacle of luxury, comfort, and technology. Some of our favorite used luxury sedans include the following:
Cadillac ATS – Although it is no longer being manufactured and sold as new, a Cadillac ATS may be one of the best used luxury cars you will find. First released for model year 2013, the ATS only ran through 2019, but it featured some of the most impressive performance and luxury we have seen during that time. Look for models from 2016 or later to find an 8-speed automatic transmission and sleek, sporty performance.
Audi A6 – The Audi A6 is an excellent option if you are looking for a used luxury midsize sedan, and it has been around for quite a long time. In particular, we like to search for models from 2015 and later. These include a wide range of modern luxury options and impressive performance for a fun and rewarding driving experience.
Mercedes-Benz E-Class – One of the finest luxury cars in the world, the Mercedes-Benz E-Class is a fantastic option to look for when considering a used luxury car. Look for a model from the fourth generation, in particular, those from 2013 and later since the E-Class received an extensive facelift in 2013 nearly worthy of a new generation. Fifth-generation models from 2017 or later are also fantastic options, especially when you can find them fresh off a lease.
BMW 3 Series – If you want something a bit smaller than some other great used luxury cars, then consider the BMW 3 Series, which is a compact sedan. If you want a coupe or convertible design, you will need to find a model from 2013 or earlier; starting in model year 2014, the coupe versions became the BMW 4 Series. A 3 Series from around this time can include a powerful, turbocharged engine, and a plug-in hybrid engine was available starting in 2016.
Here for You in Fort Worth
Here at Frank Kent Cadillac, we are incredibly proud to serve all of our friends and neighbors in Fort Worth and throughout the surrounding area. One of our favorite aspects of living here is the gorgeous parks and trails that surround us. From the Trinity Trails that connect dozens of different parks across more than 70 miles of the Trinity River, to the Fort Worth Botanic Gardens and its world-famous Japanese Garden, Fort Worth is full of fun and interesting places to go. This is an incredible place to live, work, and play, and we are thankful every single day to have the opportunity to be a part of it.
If you are interested in visiting us from some of the surrounding areas, follow the below directions:
Fort Worth – We are conveniently located in western Fort Worth for our local customers – you will find us near the western part of the I-820 loop, just between I-30 and I-20.
Dallas – Simply hop on the I-30 and go west through Fort Worth until you reach the I-820 (please note this is the I-820 on the west side of Fort Worth). Exit the I-30 onto the I-820; then, a moment later, use Exit 2 to get onto W Loop 820 S. Head south, just past Camp Bowie W Blvd, and continue on W Loop 820 S just a few moments; you will find us on your right.
Arlington – You can either use the I-30 directions from Dallas or take the I-20 heading west, through Fort Worth. Once you get the opportunity to split off from the I-20 onto I-820 (the I-820 on the west side of Fort Worth), then get onto the I-820 heading north and stay on that for a few minutes. Get off the I-820 at Exit 2 and go north a moment up to Camp Bowie W Blvd. You can use the access road just before Camp Bowie W Blvd to get turned around and head south on W Loop 820 S. You will find us on your right just a few hundred feet south of Camp Bowie W Blvd.