Popular Used Cadillac Models
Not sure what type of used Cadillac you're looking for? At Frank Kent Cadillac, we're here to help! So, let's take a look at some of our most popular used Cadillac vehicles for sale. From luxury features to power and onboard tech, here are a few key features of each model.
ATS Sedan
The ATS is a Cadillac sedan that originally made its debut as a 2013 model. Since then, the ATS has experienced numerous upgrades and advancements and is a luxurious used option for drivers looking for a small car with fun handling and plenty of power. The ATS can seat between four and five passengers depending on the model year and is available in rear-wheel drive and all-wheel drive. In terms of luxury features, the most recent used Cadillac ATS offers an 8-inch touchscreen display, premium connectivity technology, leather upholstery, heated front seats, a heated steering wheel, navigation, and a sunroof. Overall, the Cadillac ATS is an ideal vehicle for drivers looking for a sporty, yet luxury car with plenty of onboard tech.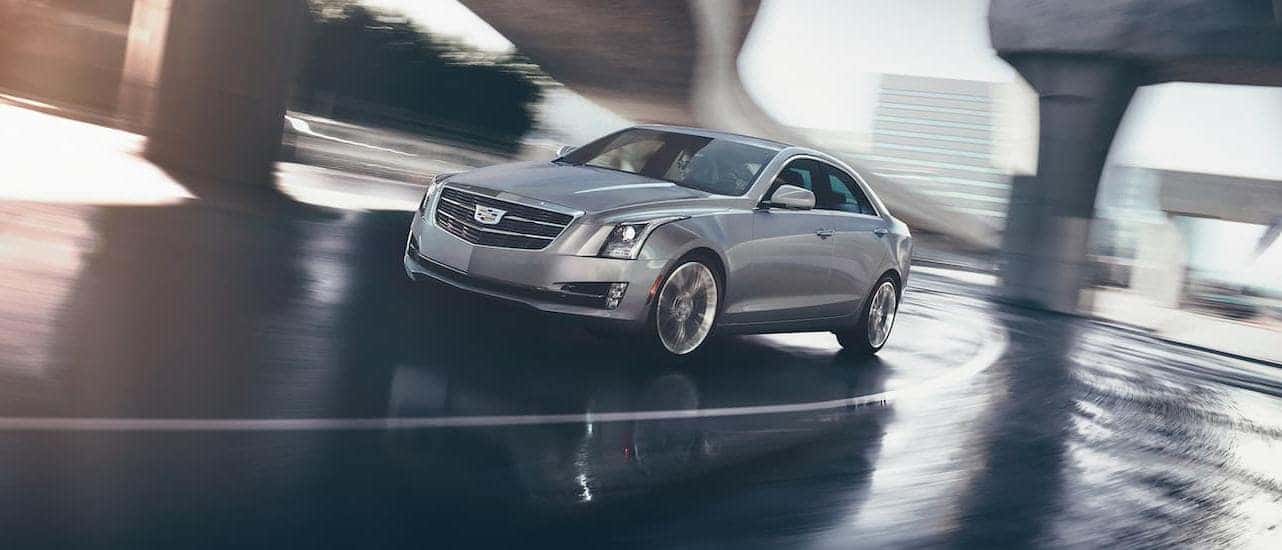 XT5
The XT5 is a luxury midsize SUV that first debuted as a 2017 model and features a premium interior and versatile capabilities. The XT5 offers seating for up to five passengers and is available in either front-wheel drive or all-wheel drive. When properly equipped, the Cadillac XT5 is capable of producing up to 310 hp and earns fuel economy ratings of up to 19 mpg in the city and 26 mpg on the highway. On the inside, the XT5 comes standard with a full entertainment suite packed with advanced technology. With its spacious two rows of seating, the XT5 also offers plenty of cargo space. Luxury features include premium leather seating, heated seats, ventilated front seats, and a heated steering wheel on its 2018 model. Drivers looking for a luxurious family-friendly SUV that is more maneuverable than the large Escalade will appreciate the XT5 as their next used Cadillac.
Escalade
The Escalade is one of Cadillac's most iconic models, thanks to its maintained popularity throughout each year. As a luxury full-size SUV, the Escalade offers a high level of performance and capability paired with plenty of space and a premium interior. Luxury features include heated first and second-row seating, leather upholstery, massaging seats, a large touchscreen display, a built-in cooler, and more, all available on its 2018 model. In terms of power, the Escalade is capable of producing up to 420 hp, making it one of the most powerful used Cadillacs available from the lineup. Drivers can also enjoy rear-wheel drive or four-wheel drive, as well as seating for up to 7 passengers.
Pre-Owned vs Certified Pre-Owned
If you're in the market for a used Cadillac, you've probably noticed that many dealerships offer both pre-owned or Certified Pre-Owned (CPO) options. But, what's the difference? If you're looking to maximize savings, you'll probably be happiest with a pre-owned vehicle. However, if you have strict requirements for your vehicle's mileage, model year, and condition, you'll probably want to opt for a CPO Cadillac. When you purchase a Cadillac vehicle from a trustworthy dealership like Frank Kent, every pre-owned vehicle for sale will be of the highest quality. However, CPO models go through an intensive certification process to earn their title. A CPO Cadillac must have low mileage, be in like-new condition, and be of a recent model year. Meanwhile, pre-owned Cadillacs can be found in a much broader range of mileage, model years, and conditions. If necessary, CPO vehicles are reconditioned in whatever way necessary to meet the strict qualifications of the inspection process. Because of this, CPO vehicles are typically more expensive than their pre-owned counterparts; however, they are still less expensive than purchasing a new model.
Deciding whether or not a used or CPO Cadillac is right for you will ultimately come down to your preferences and budget. To learn more about our current inventory of used Cadillacs, be sure to check out the rest of our website.
The Frank Kent Pre-Owned Promise
At Frank Kent Cadillac, we stand behind our pre-owned inventory. To ensure that our customers are instilled with the same confidence we have in our vehicles, we offer the Frank Kent Pre-Owned Promise to all of our customers looking to purchase a used vehicle. This program includes exclusive benefits, including:
Haggle-Free Pricing
2-Year/100,000 Limited Warranty
Emergency Travel Reimbursement
Roadside Assistance
And More!
On top of these incredible benefits, the Pre-Owned Promise also guarantees that even if you decide not to buy a vehicle from our lot, we'll still purchase your trade-in. With Frank Kent, you can always feel confident in the quality of our used Cadillacs.
Additional Frank Kent Perks
In addition to the perks provided through our Pre-Owned Promise, at Frank Kent, we also offer numerous benefits just for shopping at our lot. This begins with low and competitive pricing on all of our vehicles, including clearly listed and direct pricing for our used Cadillac models. These prices are further enhanced by our regular specials and incentives, which can often be applied to new and used vehicles, as well as repairs and maintenance through our service center. Our customers can even enjoy the convenience of our in-house finance department, which offers flexible financing terms in an efficient and painless manner. At Frank Kent Cadillac, we also strive to make the research of your vehicle as easy as possible through our numerous online resources and materials. Customers can also take advantage of a wide selection of online tools through our website, including:
Value Your Trade
Quick Credit Application
Fast Pre-Approval
Schedule Service
Tire Finder
In addition to these tools, we also offer a variety of additional resources including our blog, owner video tutorials, and up-to-date customer testimonials. To learn more about what Frank Kent Cadillac has to offer, feel free to browse our website, give us a call, or stop by our lot!