Wide Selection of Used Cadillacs
At Frank Kent Cadillac, we believe the car-buying experience should be as hassle-free and enjoyable as possible. We know that there are a lot of people out there who dread the idea of having to go to a dealership and buy a vehicle, which is why we work hard to keep things simple. That starts with having a huge inventory of used Cadillacs for Dallas drivers to choose from, so that you never feel like you are giving up anything by choosing a used model rather than one that is brand new.
There are many reasons to choose a used Cadillac rather than a new one; not only for financial considerations but also due to concerns about the environmental impact of a car or SUV. Some of our customers worry, however, that by choosing a used or pre-owned vehicle, they are giving up some options and choices to customize their vehicle. While you cannot choose from available features like you can with a new car, by offering you many different ones to choose from, you certainly never feel like you are missing out. Although we are very discerning in the used models we choose and allow on our lot, we make sure our selection is always broad and diverse.
Certified Pre-Owned Models
Some of our customers worry that by choosing a used Cadillac near Dallas, they are giving up the reliability and security of a brand new vehicle. While that might be true if you purchase from a private seller who may have grossly mistreated his vehicle, at Frank Kent Cadillac we are proud to offer Certified Pre-Owned vehicles. These are not the used cars of decades past; these are vehicles nearly indiscernible from brand new models.
A Certified Pre-Owned Cadillac must pass a rigorous 172-point inspection and receive any necessary repairs and scheduled maintenance. It is a vehicle that has been treated very well all its life and must be of the absolute finest quality and condition. But the real peace of mind you get with a Certified Pre-Owned vehicle is the manufacturer warranty that goes into effect once the standard warranty on it expires. This is a 6 year or 100,000 mile warranty that is fully transferable and keeps you secure in the knowledge that your vehicle is protected.
Certified Pre-Owned Cadillacs also provide you with 24-hour roadside assistance, a comprehensive vehicle report, and courtesy transportation. You can even be reimbursed for a vehicle rental if necessary while your car is worked on.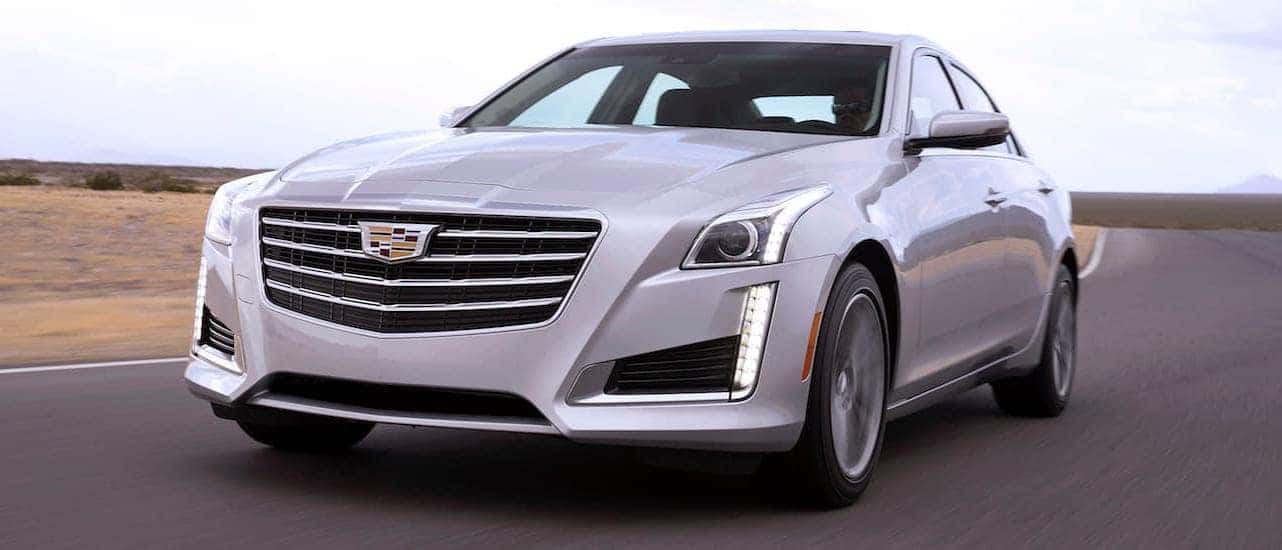 The Frank Kent Pre-Owned Promise
At Frank Kent Cadillac, we are never content to rest on our laurels or simply provide the same level of service as anyone else. That is why we go a step further, beyond the great coverage of Certified Pre-Owned Cadillacs and offer our own Pre-Owned Promise. Our promise is that your investment will be protected and that buying a used Cadillac from us is the easiest car-buying experience in the Dallas area.
All of our used Cadillacs go through a 128-point inspection, even those that are not Certified by the manufacturer. All of our used vehicles are covered by our Frank Kent Certified Pre-Owned Warranty, which provides a 2-year or 100,000 mile coverage for your vehicle. You also get a one-year membership in Road America's Auto Assist Program, which provides 24-hour assistance, including help with tows and other issues, and up to two days of rental reimbursement if necessary.
We also guarantee a haggle-free buying experience with a fair price that is evaluated and revised daily. We're not here to play games or try to pressure you into buying a vehicle you do not want or cannot afford—we want to make sure you get just the right car or SUV. To keep things simple, all of our used Cadillacs are marked with a fair and final price, so that you know exactly what a vehicle costs and do not have to argue to get the price you deserve.
Our Knowledgeable Sales and Support Team
Every decision we make, including the policies we enforce, the vehicles on our lot, and the people we employ, is aimed at making your car-buying experience easier. We are proud of each and every member of our sales and support staff, who are honest, knowledgeable, and here to answer any questions you may have. Our employees are not interested in using tricks to make a sale; they are interested in making sure you drive away happy.
Buying a used Cadillac can seem intimidating, with so many options to choose from and concerns about financing. We are dedicated to answering all of your questions and helping you with every step of the process. From looking at different vehicles and discussing the features and options on them, to going through financing and making sure you find something that fits comfortably within your budget, we are here for you. And after you drive away, we will still be here, with an unbeatable service center ready to help you with maintenance, repairs, and anything else that comes up over the years as a Cadillac owner.