Our Terrific Selection of Pre-Owned Vehicles
Shopping for a pre-owned Cadillac can be quite frustrating if you do not know where to look, but with a good dealership to turn to, it all becomes a lot easier. Here at Frank Kent Cadillac, we are quite proud of our terrific selection of pre-owned models for you to choose from. Though our selection fluctuates, as you might expect, we typically have hundreds of different used vehicles for you to check out, including dozens of the finest used Cadillacs on the market.
The most important thing when looking for a pre-owned Cadillac is looking for a dealership with a large selection to choose from. This gives you a lot of freedom to find just the right model for your needs and makes it easier to know you got the best option for your money. Plus, to be completely honest, it is simply more fun to shop with a large selection to choose from since you can compare their options and see everything available to you. When you shop with us at Frank Kent Cadillac, you can see what is available and find the Cadillac that will meet all of your needs while fitting into your budget.
Choose a Certified Pre-Owned Cadillac
Although every used Cadillac that we sell is in excellent condition, there are certain models that are available at a higher level and give you unbeatable peace of mind. Choosing a Certified Pre-Owned Cadillac is not simply giving into a marketing gimmick; it means choosing the very best model out there and buying with confidence. In order for any vehicle to have the chance to become a CPO Cadillac, it cannot be too old nor have too many miles on it.
A CPO Cadillac must then pass a 172-point inspection to ensure it is in the very best condition possible and meets the high standards of the Cadillac CPO program. This inspection is carried out by a trained Cadillac technician and includes inspecting under the hood and under the vehicle, inspecting the interior and exterior thoroughly, and taking it for a road test. When you choose a Certified Pre-Owned Cadillac, you know it has been treated well and is in the best condition possible for a used vehicle.
When you purchase a CPO Cadillac, any time left on its original 4-year or 50,000-mile bumper-to-bumper warranty continues under your ownership. When it expires, then your CPO Warranty kicks in, which covers your vehicle for an additional 6 years or 100,000 miles of use. This is the kind of peace of mind that you simply cannot get with other used vehicles. A Certified Pre-Owned Cadillac will treat you well and provide you with performance, reliability, and luxury that you would otherwise expect only from a new model.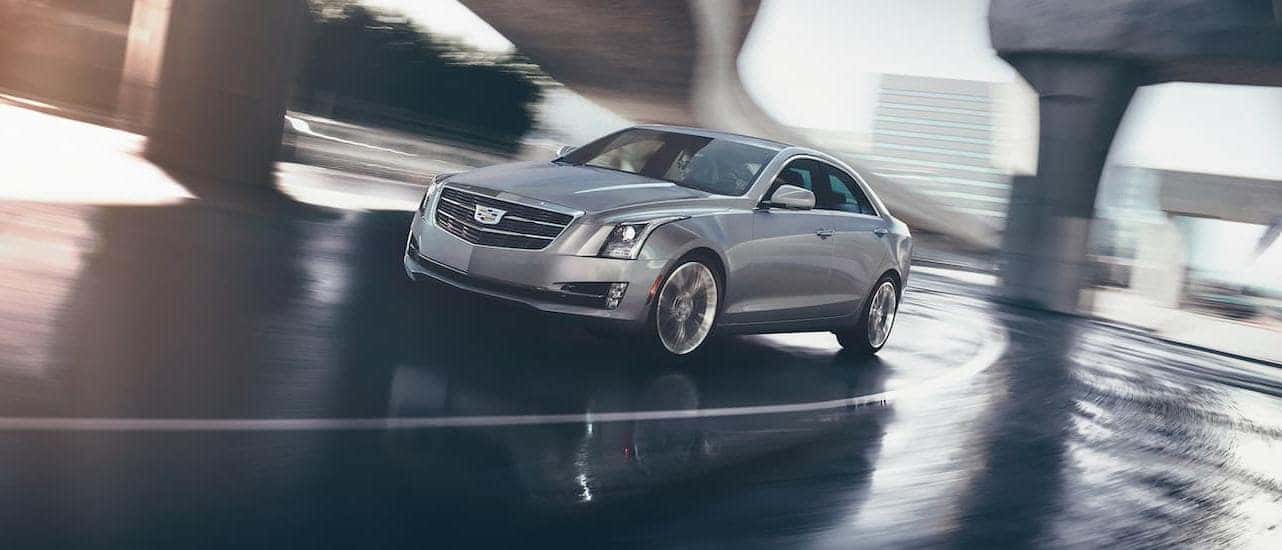 Long-Term Care and Service
Here at Frank Kent Cadillac, we work hard to not only provide you with unparalleled customer service when you shop with us, but also for years after you drive away from our lot. Our certified service center will be here for you any time you need routine maintenance or other repairs. You will never have to worry about where to turn or who to call if something goes wrong or you find yourself in a collision; Frank Kent will be here to help.
Our factory parts department is well stocked with original Cadillac parts so that the work we do is of the highest quality possible. This ensures your warranty coverage is protected and lets you drive with confidence, knowing that only the best parts and equipment are on your vehicle. Our service center is open from Monday through Friday, from 7 am to 7 pm, and on Saturday from 8 am to 5 pm. Give us a call or schedule an appointment on our website today to make sure your vehicle is in excellent condition.
The Frank Kent Pre-Owned Promise
There are plenty of dealerships out there that offer great used vehicles and expert service, and some of them have excellent pre-owned Cadillac models for you to choose from. But here at Frank Kent Cadillac, we go the extra mile with our Frank Kent Pre-Owned Promise, which you will not find at any other Cadillac dealership. This is our way of showing our appreciation to you and making the car-buying process simpler.
Our Pre-Owned Promise starts with simple, clear, haggle-free pricing. We evaluate our vehicles every day to see if they are still priced fairly, checking them against their Blue Book value and considering their age and condition. We also look at the prices of our competitors when we see how we are doing. With this information, we provide haggle-free pricing on every pre-owned Cadillac and vehicle we sell. You do not have to argue or fight for a fair price at Frank Kent Cadillac; what you see is what you pay.
The second part of our Pre-Owned Promise is our own Frank Kent Certified Pre-Owned Warranty, offered on every used vehicle we sell. Each pre-owned Cadillac we sell comes with two years or 100,000 miles of limited warranty coverage, so you know you are protected on the road. You also get a one-year membership in Road America's Auto Assist Program, which provides you with 24/7 roadside assistance whenever you need it. This includes towing, help with flat tires, gas deliveries, and support for more unexpected situations. You even get up to two days of car rental reimbursement and travel expenses if a breakdown occurs far from home.