New and Pre-Owned Options
As you consider different Cadillac dealers in Texas, inventory should be one of your key concerns because all of your options and choices stem from the size of their inventory. Here at Frank Kent Cadillac, we have a tremendous selection of not only brand-new models but also plenty of pre-owned options for you to choose from. We have a great selection of new vehicles so you can pick not only the model you want but also the ideal trim level and choose from different available packages to get exactly what you need.
If you are interested in a pre-owned Cadillac, then a large inventory is even more important. Since you cannot choose from trim levels or simply add packages, a greater number of choices mean you have more freedom to find the right combination for your needs. Many of our pre-owned models were previously on a lease, which means they were driven for a relatively short amount of time, treated very well, and are in the best possible condition.
We also have a selection of Certified Pre-Owned vehicles here at Frank Kent Cadillac for you to choose from. These are in the best condition possible and meet the needs of anyone looking to buy a pre-owned model with the peace of mind that comes with buying from the manufacturer. We stand behind all of our pre-owned models with our Frank Kent Promise, which you will not find at any other Cadillac dealer in Texas.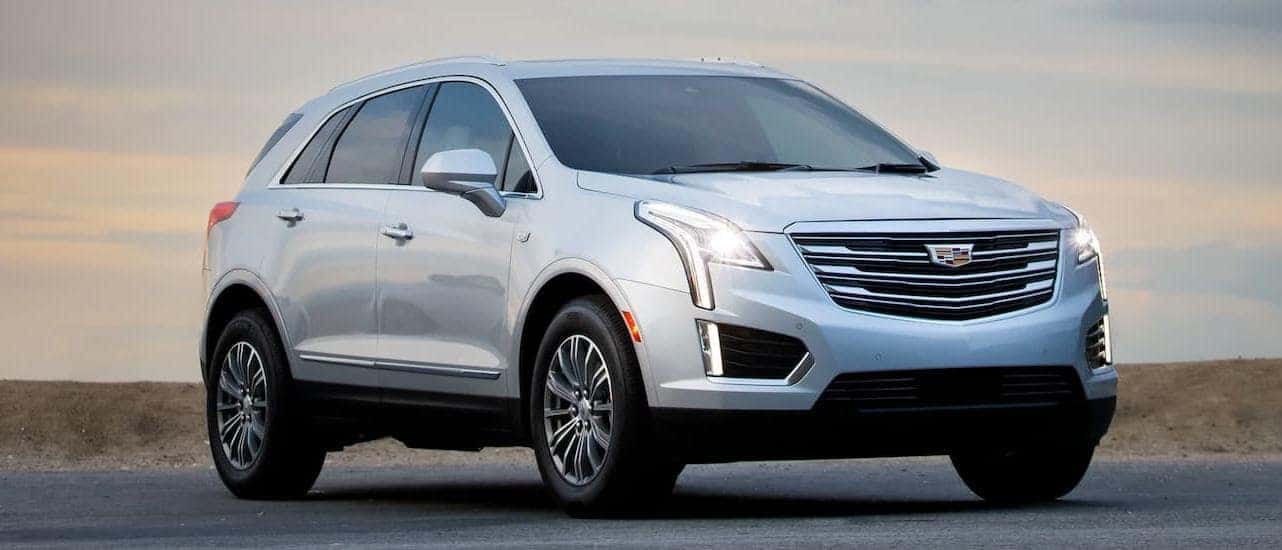 The Frank Kent Pre-Owned Promise
Here at Frank Kent Cadillac, our Pre-Owned Promise is one of the most powerful reasons to choose us over other Cadillac dealers in Texas, particularly if you are interested in a pre-owned model. This Promise is two-part and ensures you get the best deal and also enjoy your pre-owned Cadillac with real peace of mind.
The first element of our Promise is that every pre-owned vehicle we sell comes with a clearly marked Haggle-Free price. We check trade resources, availability in the area, and our competitors regularly to ensure this is the fairest and lowest price we can possibly offer on every vehicle. You do not need to worry about haggling or negotiating to get the best price possible – we put it out there for you the moment you walk onto our lot.
The second part of our Promise is our Frank Kent Certified Pre-Owned Warranty, provided with every pre-owned vehicle we sell. This is a two-year or 100,000-mile limited warranty on your vehicle designed to give you peace of mind when you drive away in your Cadillac. It includes a one-year membership in Road America's Auto Assist Program, which features 24/7 assistance if you need a tow, have a flat tire, or run out of gas. This program also includes two days of rental vehicle reimbursement and potential travel expenses if you have vehicle issues out of town.
Certified Pre-Owned Cadillac Options
Although all of our pre-owned vehicles here at Frank Kent Cadillac come with our Pre-Owned Promise and our two-year warranty, we also offer a number of Cadillac Certified Pre-Owned vehicles available with backing from the manufacturer. These are pre-owned models in the very best condition that have been through a comprehensive 172-point inspection and full reconditioning process if necessary.
All Certified Pre-Owned Cadillac models include a 6-year or 100,000-mile warranty that is fully transferable with the vehicle. You also get 24-hour roadside assistance with courtesy transportation with these vehicles, which gives you additional coverage and protection when combined with our own FK Pre-Owned Warranty and Auto Assist Program. All of these vehicles also include a vehicle history report so you can see what your new car or SUV has been through.
Deep Roots in Texas
Here at Frank Kent Cadillac, we are not like some other Cadillac dealers in Texas that are untested or new to the area. As a Frank Kent dealership, our roots here go back more than 80 years – and Frank Kent began his career in the auto industry here in Texas more than 100 years ago. Our dealerships have been run by the Frank Kent family with a simple vision that has guided us through the years: morals, values, and ethics over profit.
That is what sets us apart from some other Cadillac dealers in Texas: our commitment to our customers and the community. We have been a part of Texas for more than 80 years, and we plan on being here, offering the best vehicles to our friends and neighbors for another 80 years. You can buy a car anywhere, but at Frank Kent Cadillac, you know you are getting a "Frank Kent Cadillac."