What are Cadillac Certified Pre-Owned Vehicles?
Essentially, Cadillac Certified Pre-Owned models are vehicles that have been owned or leased by another driver and are offered for sale. These Cadillacs are in the best condition possible, beyond what you might find with any other "used" model. They are the "best of the best" when it comes to pre-owned vehicles, and Cadillac does everything possible to ensure that promise holds true. In order for a vehicle to be certified and offered as a CPO Cadillac, it must pass a rigorous inspection process to ensure it is of the highest quality.
The Certification Process
The essence of a Cadillac Certified Pre-Owned vehicle is in the word "certified" and what that means. In order for any pre-owned model to be certified, it must meet very strict and essential requirements. While other manufacturers may have much less stringent requirements for certification, Cadillac has set some of the highest standards in the industry: starting with the fact that a model must be less than four years old and have fewer than 50,000 miles on it.
Those requirements are only the beginning; however, since a vehicle must pass a comprehensive, 172-point inspection before it can become a Cadillac Certified Pre-Owned model. This inspection looks at the car inside and out and checks the various mechanical and electrical systems on the car or SUV. The inspection process also includes full service, making any necessary repairs, and handling any manufacturer-issued recall notifications on the vehicle. The end result of this process is a CPO model that is in the best condition possible, as close to brand-new as a pre-owned vehicle can be.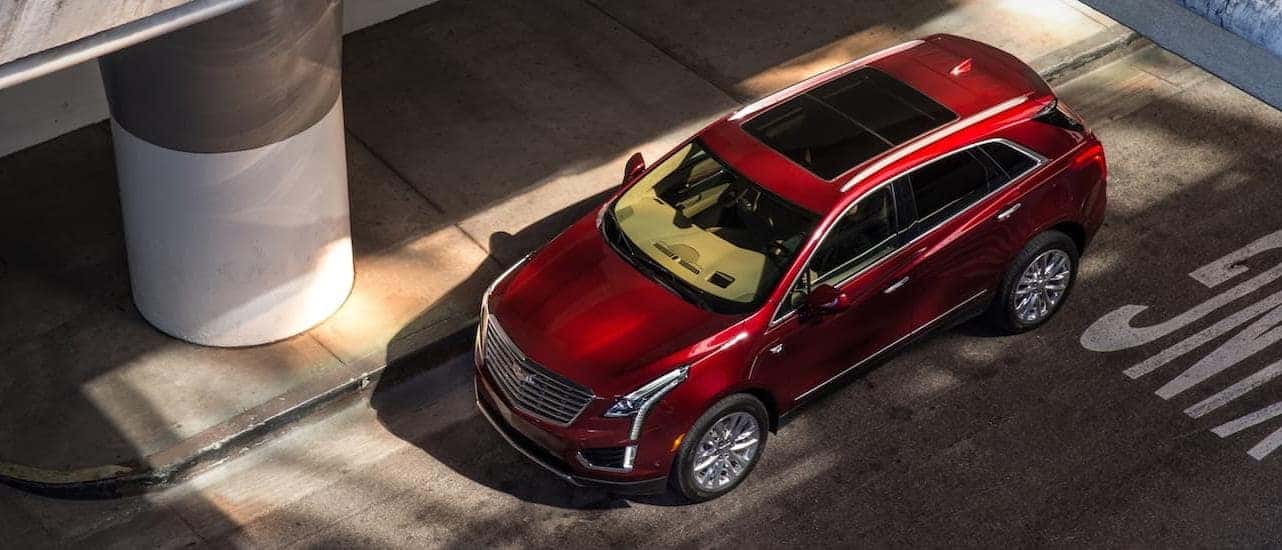 Warranty Coverage
One of the most significant advantages of choosing a Cadillac Certified Pre-Owned vehicle, rather than any other pre-owned Cadillac, is the warranty coverage that it includes. Pretty much all CPO vehicles out there include some form of warranty protection, but in many cases, the CPO warranty does not include the original coverage. While this can still offer you some protection, it does reduce the length of the overall coverage on your purchase.
With a Cadillac Certified Pre-Owned vehicle, however, you get extended warranty coverage that protects you for a long time. It starts with the original warranty protection that likely still covers a Cadillac CPO vehicle: a 4-year/50,000-mile bumper-to-bumper warranty that begins at the date of sale on a new car. Since a Cadillac Certified Pre-Owned vehicle must be less than four years old and have fewer than 50,000 miles on it, you will likely get some coverage from this warranty.
Once the original warranty from when the vehicle was sold as new expires, however, then a certified pre-owned warranty goes into effect. This gives you six years or 100,000 miles of limited warranty coverage, providing you with peace of mind beyond what even the original buyer of the Cadillac had. Such fantastic warranty protection really showcases just how much confidence Cadillac places in their amazing CPO vehicles.
Additional CPO Benefits
While the peace of mind that comes from knowing a Cadillac Certified Pre-Owned vehicle was inspected to ensure it is of the highest quality and from having warranty coverage on your Cadillac is fantastic, there is even more to enjoy with a CPO model. For example, owning a Cadillac CPO vehicle means you get courtesy transportation provided during the warranty coverage on your vehicle for repairs covered by your warranty. This can include alternate transportation as well as reimbursement for transportation expenses during those repairs.
When you choose a Cadillac Certified Pre-Owned vehicle, you also gain membership in the My Cadillac Rewards program. As a member of the program, you earn points by buying or leasing a Cadillac, with additional points earned for having your vehicle serviced and making other purchases. These points can be used toward future vehicles, services, accessories, and more – providing you with long-term benefits as a Cadillac customer.
Is a Cadillac Certified Pre-Owned Model Right for You?
If you want a Cadillac in the best condition possible, with peace of mind and warranty protection, you will not find on other vehicles; a Cadillac Certified Pre-Owned model is a great choice. Keep in mind that a CPO model is typically priced a bit higher than comparable non-certified, pre-owned models – but the benefits you gain from choosing a certified vehicle are well worth it. The only other factor to consider is the relatively small number of vehicles that qualify for certification, which can limit your selection somewhat. But otherwise, a Cadillac CPO is the perfect combination of low price and incredible reliability.
The Cadillac Legacy
First started in 1902, Cadillac has been a leader in the American auto industry for well over 100 years and shows no signs of slowing down. Founded after Henry Ford left the Henry Ford Company, Cadillac is named after Antoine de la Mothe Cadillac, the founder of the city of Detroit – the iconic Cadillac insignia is styled after his coat of arms. In 1909, General Motors purchased Cadillac, and over the last century, the Cadillac name has become synonymous with luxury and tremendous sophistication.
The 1920s saw some of the most stylish and revered Cadillac models ever released, including the legendary Cadillac LaSalle. In the 1940s, Bill Mitchell began designing Cadillac vehicles, with the 1941 Cadillac Sixty Special being considered the quintessential expression of what a Cadillac should be. Following World War II, Cadillac continued to reign as a premier auto manufacturer in the US, with gorgeous designs and styling throughout the 1950s that have remained an iconic fixture of Americana. Today, Cadillac remains the pinnacle of American luxury cars and SUVs, with models like the Escalade leading the charge in modern sophistication.
Frank Kent History
For more than 100 years, the "Frank Kent" name has stood for high-quality vehicles and fair treatment here in Fort Worth and the surrounding area. Frank Kent got his start in the auto industry in 1917, learning the ropes and becoming a foundation of auto sales in Texas. In 1935 he started the Frank Kent Motor Company with his dealership, offering excellent vehicles to Fort Worth residents and providing them with a fair and honest car-buying experience.
Then, in 1953, the general manager of Cadillac asked Frank Kent to become the Cadillac distributor for Fort Worth and the nearby area. In response, the first Frank Kent Cadillac dealership opened up in downtown Fort Worth and was incredibly successful for decades to follow. Frank Kent Cadillac proved so popular, in fact, that in 1982, our location moved to a larger spot in west Fort Worth to accommodate more vehicles and better provide our world-class level of service to our customers.
When Frank Kent passed away, his granddaughter, Wendy Kent Churchill, became the owner and director of the Frank Kent Motor Company for many years, until she passed away in 2005. Afterward, her children took over ownership and continue to run the company in the proud tradition of their great-grandfather. Frank Kent Cadillac is one of only a few dealerships to be named a Cadillac Master Dealer, and we carry this title with pride, demonstrating every single day what we do to carry on the legacy of our founder.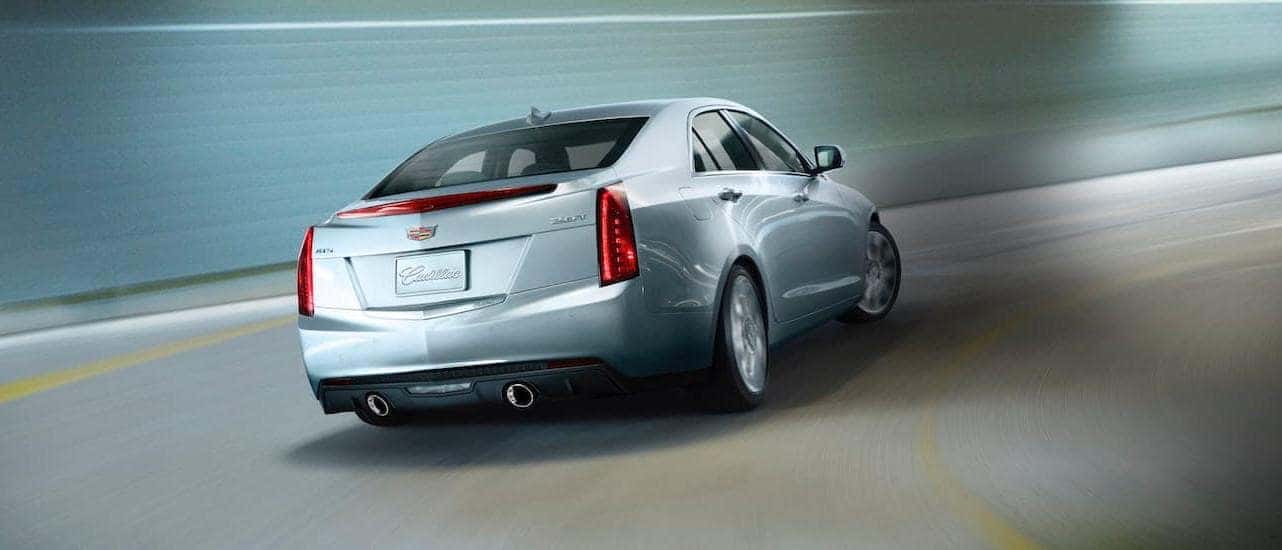 Our Frank Kent Culture
Here at Frank Kent Cadillac, we truly believe in the legacy that our founder and his family have followed for over 100 years. As a dealership, we are dedicated to putting the needs of our customers first and making sure you are always treated fairly in every interaction you have with us. Whether that is calling us with questions, coming to our dealership to buy a Cadillac Certified Pre-Owned vehicle, or visiting us for service and other needs, we are here to help.
The philosophy behind everything we do is simple: morals, values, and ethics over profits. This is the heart of the Frank Kent Culture and keeps us grounded to ensure we always treat every customer just how we would want to be treated. When you visit us at Frank Kent Cadillac, you know that treating you ethically and adequately, and valuing you as our customer is always more important than making a sale.
We know that you have many options available to you when shopping for a new or pre-owned vehicle, perhaps more now than ever before. So it is essential that you choose the right dealer that focuses on your needs over their own; that customer dedication is not something you will find at every car dealership or even every business in general. As the customer, your needs must come first, and we work hard every day to ensure that they do and make sure you feel valued and respected when you visit us.
Fort Worth Flavor
Fort Worth is an amazing place to live, work, and play, particularly for those of us here at Frank Kent Cadillac that like to get out and enjoy nature's beauty. Although there is no shortage of fantastic restaurants and breweries here in Fort Worth and the surrounding area, the natural wonder of the area is something that all of us appreciate. A few of our favorite spots for a day, or more, outside include:
The Trinity Trails – more than just one park, the Trails extend for more than 70 miles along the Trinity River and connect over a dozen parks. Running through the historic Stockyards, downtown Fort Worth, and beyond, activities on the Trinity Trails include horseback rides from Stockyards Stables, movies at Coyote Drive-In Theater, and amazing shows at Panther Island Pavilion.
Fort Worth Botanic Gardens – with more than 2,500 species of plants across 23 specialty gardens, Fort Worth Botanic Gardens is a gorgeous place to get outside and see the beauty that surrounds us. The world-renowned Japanese Garden, with waterfalls, koi ponds, and exquisite surroundings, create an environment you will not find anywhere else in Texas. This is the perfect spot for getting away from it all without traveling too far.
Dinosaur Valley State Park – one of our favorite destinations for hiking, Dinosaur Valley State Park is located southwest of Fort Worth. It is not too far from us and makes for a great day or overnight trip, plus there are terrific opportunities for camping, mountain biking, fishing, and so much more. There is even an area for horseback riding, and guided tours are offered if you want to get out and have a truly unique and memorable experience.
Here for You in Fort Worth
At Frank Kent Cadillac, we are here to help you with everything you need. We are conveniently located just off the I-820 in western Fort Worth at our large facility, which has a fantastic selection of new and Certified Pre-Owned Cadillac models for you to choose from. Use the following directions to get to us from the surrounding area.
Downtown Fort Worth: Simply hop on the I-30 and head west until you reach the I-820 on the west side of town. Get onto the I-820 going south and get off a few moments later at Exit 2 for Route 580 or Camp Bowie W Blvd. Head south on W Loop 820 S a couple of minutes, just past Camp Bowie W Blvd and you will find us on your right.
Dallas: From central or northern Dallas, hop on the I-30 and go west through Fort Worth until you reach the I-820 (please note this is the I-820 on the west side of Fort Worth). Exit onto the I-820, then use Exit 2 to get onto W Loop 820 S and head south past Camp Bowie W Blvd. Take W Loop 820 S for just a few moments, and you will find us on your right.
From southern Dallas, take the I-20 heading west through Fort Worth. Once you get the opportunity to split off from the I-20 onto I-820 (the I-820 on the west side of Fort Worth), get onto the I-820 heading north for a few minutes. Get off the I-820 at Exit 2, go north a moment up to Camp Bowie W Blvd and use the access road just before it to get turned around and head south on W Loop 820 S. A moment later, you will find us on your right.
Arlington: To reach us from Arlington, simply choose the I-30 or the I-20 and use the directions from Dallas that correspond to the route you pick. Please remember to use the I-820 on the west side of Fort Worth, not the first one you come to in eastern Fort Worth.
You can also give us a call or use our website for easy directions from wherever you are located.