THREE COMPELLING REASONS TO SHOP AT A CADILLAC DEALERSHIP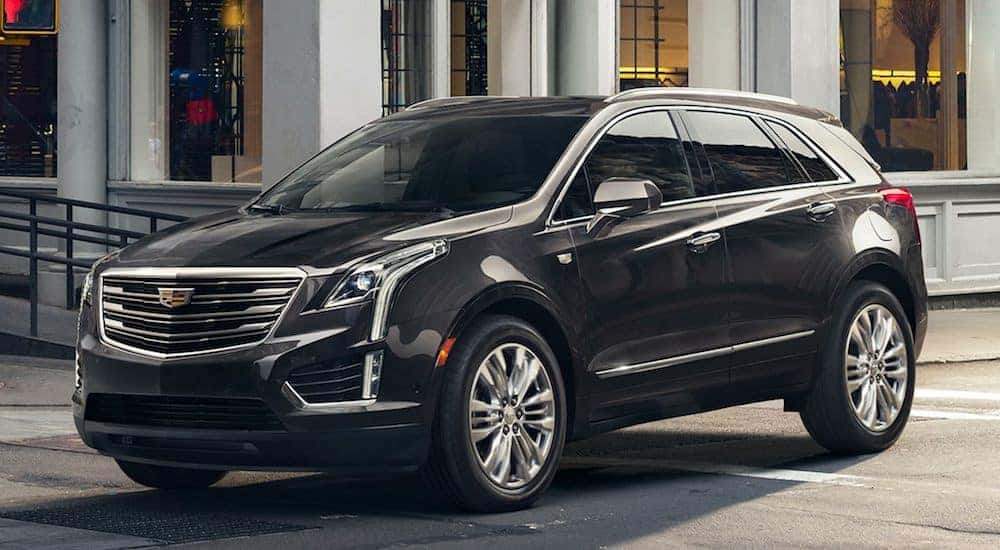 From a Cadillac dealership in Dallas, Texas to a Cadillac dealership in Chicago, Illinois, there are many reasons to consider giving your business to your nearest Cadillac dealership. From superior craftsmanship to a deep commitment to safety, a Cadillac Dealership in Dallas is going to have your best interests at heart. For those who are looking for the car to beat all cars, your local Cadillac dealership in Dallas, Frank Kent Cadillac, is the place to go.
1. An Eye For Innovation
This is a brave new world; there is no doubt about it. In nearly every industry, innovation is key, as well as the drive to always be pushing forward. Stagnancy is just as bad as moving backwards, and constant creation and consistently fresh ideas are prized. The motor vehicle industry is certainly no different.
Car manufacturers are looking to create the optimal driving experience. Gone are the days of sluggish car trips, of "are we there yet?" Instead, the road of the future is being paved beneath the tires of cars around the world. Innovation is ever moving us forward in the motor vehicle industry, and if you step onto the grounds of a Cadillac dealership in Dallas, Texas, this becomes abundantly clear. In fact, Cadillac's official slogan, emblazoned at the top of their website, is even "dare greatly," a testament to such values.
Take, for instance, the super cruise feature that Cadillac is pioneering. This feature allows drivers to sit back and relax when driving long distances. It is no substitute for paying attention to the road, but it is such an advanced system that it is able to alert you if your attention begins to drift. This driver attention system works through the use of multiple cameras, always keeping your safety in mind as you are able to relax on the road. This driver assistance program is in the beginning stages of consumer use but has already shown extremely positive and promising results. For those who are traveling long distances across the country, Super Cruise is well worth the price.
2. A Superior Commitment To Safety
If you visit any Cadillac dealership in Dallas – or really, any Cadillac dealership in the entire country – you'll find cars and vehicles that have unparalleled safety features. And safety is hugely important when on the road. Though you may be a fantastic driver, some accidents are simply unavoidable due to conditions such as the weather. However, the Cadillac name has begun to implement safety features that not only protect the occupants of a car from the crash but actually work to prevent said crash from ever occurring in the first place.
One such safety feature has to do with opening a communication path between Cadillac vehicles. It's called the Cadillac Vehicle to Vehicle (or VTS, for short) system, and it works by sending communication alerts between Cadillacs on the road. These alerts may be anything from the minor, like one Cadillac driver braking hard, a possible sign of danger or even just driving on a slippery road, to more serious, such as an alert sent out after a Cadillac gets into a car crash. This system can help to keep drivers aware of what they cannot see on the road, and also what they might be facing shortly. Information is power, and this information can allow drivers to drive as safely as possible to avoid the need for any further such alerts.
But in the event that a car accident does occur, as they sometimes do even with the best safety features around, Cadillac creates cars that can withstand the damage. They are constantly looking to improve the skeleton of their vehicles, making the frame as rigid yet lightweight as possible. A rigid frame means that the people inside the vehicle are protected from crush injuries during the event of a crash. In lesser cars, a frame can crumple, resulting in severe life-changing injuries and even, in some cases, death. But Cadillac seeks to prevent these outcomes whenever possible, and engineers cars that do just that even in the most dire of situations.
3. A Fun Driving Experience
When it comes down to it, your driving experience should be enjoyable, fun, and even lighthearted. But driving can be anything but, especially when you are traveling for long distances at a time (and especially if you have young children or surly teenagers along with you).
As you'll see at any Cadillac dealership in Dallas, Texas, Cadillac does everything that it can to make driving as pleasurable. For one, Cadillac cars keep you connected. They come with a personal hotspot so that you never have to leave the outside world. It can connect to as many as seven devices at once, meaning that everyone in the family will be able to stay in touch with platforms for social media or even work. It can also work up to fifty feet away from the actual vehicle itself, making it ideal for outdoor excursions like camping trips.
For the music lover, the Cadillac car is more than satisfactory. The average Cadillac vehicle has an extensive system of Bose speakers placed strategically throughout the body of the car so that everyone riding in it enjoys the music at peak experience. It is even described as creating the effect of 360 degree sound.
The Process Of Finding The Right Car
When you step into a Cadillac dealership in Dallas, Texas, it is normal to feel overwhelmed. After all, there are so many options to choose from. How could you ever pick just one? This is why it is important to know what you are looking for in a car. How much space do you need? What is your budget like? How often will you be using it?
These are only a few of the questions that the prospective car owner should ask themselves, and it is crucial that you have an idea of what you want before you see cars in person. But once you have narrowed down your options, the fun can really begin.