THE CADILLAC BRAND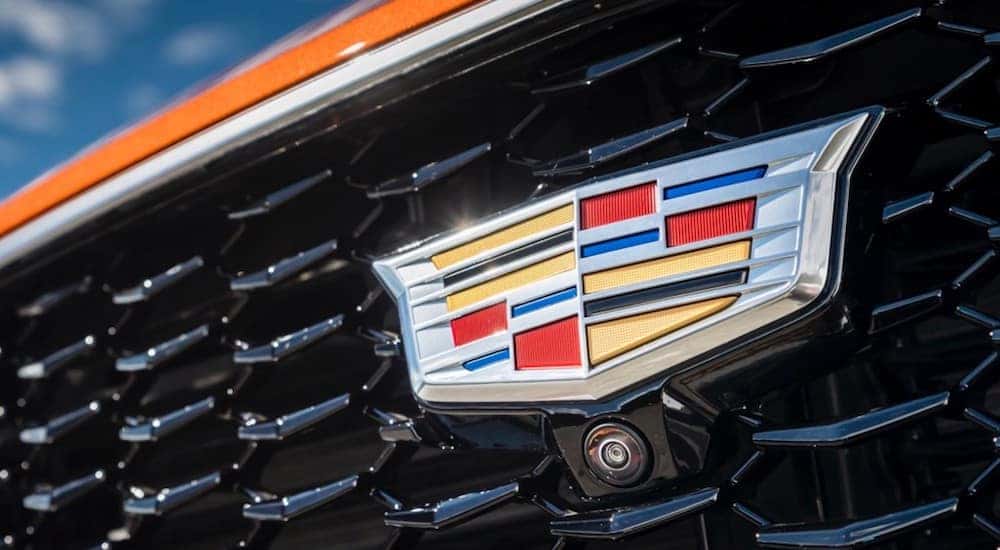 Synonymous with power, style, and class, the Cadillac name carries a lot behind it. For the 2018 model year, Cadillac brings some impressive models to the market. From coupes and sedans to SUVs and crossovers, Cadillac has something for everyone. Here 's look at some of our favorite models that are available at your local Cadillac Dealership right now.
The 2018 Cadillac Lineup
Coupes and Sedans
Cadillac coupes are notoriously bold and stylish and have great road performance. For 2018, Cadillac offers up the ATS Coupe. This stylish powerhouse is light on its wheels and gives drivers:
A twin turbo engine, 464 horsepower and the ability to go 0-60 in 3.8 seconds.
Performance traction management and performance brakes for a car that is track-capable in both speed and handling, performing like no other on the road.
The exterior and interior styling is impeccable and detailed as only Cadillacs are.
With multiple trim levels and numerous fabric, leather, and stitching combinations for seats, steering wheels, and soft-touch surfaces, the ATS-V delivers a high-class vehicle that really means business on the road.
Next up is the ATS Sedan. This 2018 style warrior is at the top of its game. Hand-crafted and thoughtfully detailed, the Cadillac ATS sedan is definitely a favorite at every Cadillac dealership. Let's take a look at the sedan up close in a few major categories:
The ATS sedan gives drivers a 4-cylinder turbo engine that is close to the top of its class, delivering 335 horsepower and going 0-60 in 5.3 seconds. With all of this power behind it, the sedan still manages to maintain a nice EPA-estimated fuel efficiency of 31 MPG on the highway.
Its sleek, luxurious, and streamlined styling makes it one of the lightest sedans on the market today. It's fun to drive with pep and energy behind every acceleration and turn.
The ATS is designed with you in mind. From the exterior beauty to the interior driver-centric design, every inch is made for the driver who wants to love what they drive every day.
SUVs and Crossovers
SUVs and crossovers have a loyal customer base. With flexible cargo and passenger options, fun, sporty, sleek styling, and the ability to tackle carpooling or weekend trips, it's easy to see why SUVs and crossovers are so popular. Every car brand has their SUV model to add to the market, and Cadillac really puts its best foot forward in this category.
Possibly the most popular SUV in Cadillac's lineup, the Escalade surely sits right up front at your local Cadillac dealership. The Escalade is powerplay on the road and an icon for the Cadillac and SUV labels. With 420 horsepower and a 10-speed automatic transmission, the Escalade is a powerful SUV for any task. The Cadillac Escalade can seat up to 8 passengers which makes it a flexible vehicle that can carpool or road trip with the best of them. The Escalade is the only vehicle in its class that has magnetic ride control for a super smooth ride, no matter what the road conditions bring to you on any given day. For drivers who love SUVs, there is nothing above an Escalade in style, performance, and passenger and cargo capability. Check one out at your Cadillac dealership and see up and personal how this SUV really shines.
The XT5 Crossover is Cadillac's smaller SUV model. It features streamlined design, a smart, driver and passenger friendly interior that's roomy enough for passengers and drivers – all of the highlights that drivers look for in a crossover today. On board, there is room for five passengers and 63 cu. Ft. of cargo space that fits everything you need when you are on the go. Its 3.6 L V6 engine gives drives 310 horsepower for power you can feel. The styling of the 2018 XT5 is at the top of its class and is one of the most beautifully designed crossovers that Cadillac has made to date.
Hybrid
Not to be outdone by another brand, Cadillac competes well with other companies and green tech with their plug-in hybrid model, the CT6. The CT6 has advanced hybrid technology that is beneficial to the earth and is super fun to drive. Just because it's a hybrid doesn't make the CT6 plug-in any less powerful. Complete system power logs in at 335 for horsepower and drivers can go from 0-60 in 5.2 seconds. The best part? All of that oomph still gets a combined EPA-estimated 62 MPG. Not bad for a powerful vehicle that really performs on the road.
Your Local Cadillac Dealership
With all of the vehicles that Cadillac has to offer, there's no doubt that drivers will be able to find the perfect coupe, sedan, SUV, or hybrid. Check out models online and then head to your local Cadillac dealership to browse their inventory in person. Your Cadillac dealership will have a team of professional customer service and finance representatives to answer all of your questions and help get you into the Cadillac of your dreams.