THE BEST WAY TO BUY A USED CADILLAC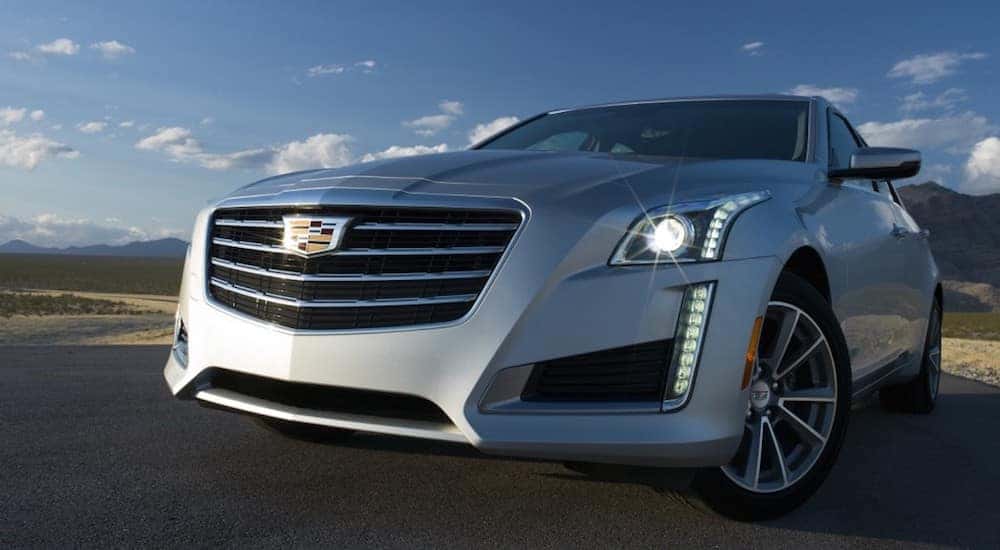 In the Fort Worth, Texas area there are countless places to purchase a Cadillac. If you're from the area, you know that this is true. However, few people know about the absolute best-kept secret when it comes to purchasing a Cadillac. It's one that only the elite and hard-core Cadillac enthusiasts know. Ready to know the big secret? Well, it may have been hidden in plain sight for years on end, but, our recommendation is to purchase a used Cadillac. Although you could shop around all day to find the perfect used Cadillac, it would be exhaustive and probably rather unproductive. Let us provide you with insight into the best place to purchase a used Cadillac in the Fort Worth area.
Used Cadillacs are the Best Cadillacs
If you're looking to save money on these luxury vehicles, it's always a smart idea to purchase a used model. Used models will save you hundreds in the long run and will ultimately be a smart investment if you don't have the capital to spend excessive amounts on a monthly payment each month. There are plenty of places in the Fort Worth area that can meet your needs when it comes to purchasing a used Cadillac. However, there are undeniably better dealerships to shop with. This is the case for any city, in any state in the United States. However, typically, these dealerships include several important factors that should always include: customer service and a competitively priced, extensive inventory. Cadillacs are priced fairly based on the immense amount of safety and luxury features that are included in them, but they will cost you a pretty penny. That being said, the amount of vehicle that you're purchasing by investing in a Cadillac is unmatched by any other car manufacturer. Although you'll be spending more on a monthly payment and in the long run, you'll be glad that you did. If you're looking for a dealership in the Fort Worth area that has excellent customer service along with a competitively priced inventory, you're going to want to look no further than Frank Kent Cadillac.
Frank Kent Cadillac
Purchasing a used vehicle can be risky business if you don't shop with a well-known dealership. In fact, you could easily endanger yourself or those around you based on the vehicle that you choose. You run the risk of purchasing a vehicle that has not had extensive quality checks and has not been serviced regularly throughout its life. If you're comfortable with those risks and potentially shopping from a third-party such as Craigslist or Facebook, this post is not for you. If you want a reliable and well-tested vehicle that has the data to prove that it's roadworthy, you're going to want to shop with a dealership. Although shopping with a dealership that carries well-cared-for inventory that will be reliable for your family, sometimes it's just not enough.
If you demand more than that, and you value customer service and competitive pricing, you'll want to shop with Frank Kent. We are conveniently located at 3500 W. Loop 820 South in Fort Worth. In addition to being located near you, we offer extended hours from Monday through Saturday, which will be sure to excite you if you have a demanding schedule. We are here to help you with every step of the car buying experience, from finding the perfect one, to signing on the dotted line. We are highly-trained professionals and ready to assist you with whatever your needs are when it comes to purchasing a vehicle. Ultimately, Frank Kent is a dealership for those who want more from their car dealerships and haven't been able to get what they deserve from other local dealerships.
Certified Pre-Owned
Many individuals have a misconstrued idea of what a used vehicle is all about. Many believe that you have to skimp on quality to get the low price tag. This is an age-old misconception regarding used vehicles and really has no foundation in truth. In fact, the certified pre-owned inventory at Frank Kent Cadillac comes with the full assurance that all safety and security measures were taken. If you want to know more about the inspections that take place on our used inventory at Frank Kent, you can read about them on our "Certified Pre-Owned" tab on the website.
As a customer, knowing that the pre-owned vehicle has been checked for a variety of safety and functionality issues is crucial. It's even better to know that your vehicle has been checked by a Cadillac professional. If you're interested in driving a luxury vehicle that is still safe and reliable, without the high monthly payment, you may be interested in a certified pre-owned option from Frank Kent Cadillac.
When You Purchase a Used Car with Frank Kent…
You'll get a few items with no questions asked. One of the most important items is the 6 years or 100,000 miles warranty, which will give you the peace of mind to drive with confidence. Most dealerships will not provide those types of incentives on a used vehicle due to the risky nature of providing a warranty on an older model vehicle. However, at Frank Kent, we value our customers and we stand behind our inventory 100%. We are so confident that you'll be satisfied with your purchase and the quality of it, that we will provide the warranty for the first 6 years or 100,000 miles. This warranty is an excellent asset to anyone looking to purchase a used Cadillac. Additionally, there are a few other noteworthy perks to shopping the used inventory at Frank Kent Cadillac and they include:
Fully Transferable Warranty
172-Point Inspection and Reconditioning Process
24-Hour Roadside Assistance
Courtesy Transportation
Vehicle History Report
These are just a few of the reasons that customers enjoy shopping for used Cadillacs with Frank Kent. Furthermore, customers rest assured knowing that they are getting a quality used vehicle that was specifically chosen due to its condition. We do not include vehicles that are in poor condition or will require copious amounts of maintenance to maintain for the customer, due to the fact that we want our customers to be satisfied with their purchase. Our reputation means a lot to us at Frank Kent, which means that we only provide the best inventory at the most competitive pricing. Also, the experts at Frank Kent Cadillac know Cadillacs inside and out, so you can trust that the 172-Point Inspection was done with fidelity and was done to your high standards. There's absolutely nobody better to conduct an inspection of your new-to-you vehicle than a Cadillac expert. Why risk have an inspection conducted by a service department who does not specialize in Cadillacs? It's possible that they could inadvertently miss something that could end up being catastrophic for you in the long run.
Another incredible perk of purchasing a used Cadillac with Frank Kent is the fact that it can be serviced at any Cadillac dealership in the nation. So you can take your new-to-you Cadillac on vacation with you knowing that you can have any potential service done at any dealership that's close to you at the time. There are countless reasons to purchase a used Cadillac with Frank Kent, what's yours?
A Used Cadillac is a great way to get great performance and luxury in an affordable and stylish package.