2011 Cadillac CTS Coupe Summary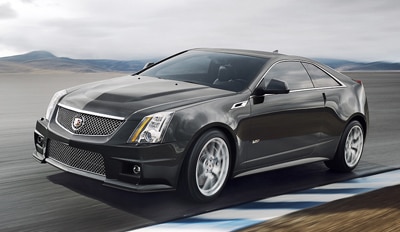 Coupes are not for everyone, but if your tastes and lifestyle fit fine with a coupe, the Cadillac CTS Coupe is one to look at. While we could always wish for more power and less weight in a car that looks this advanced and adventurous, we think that the CTS Coupe's level of performance on demand would satisfy a great many potential buyers, especially at 27 miles per gallon or more in touring driving situations. Its dynamics, handling and isolation are all very, very good. The level of luxury and the quality of build, fit and finish is very high, and the pure, edgy style of this car is breathtaking.
Jim McCraw filed this NewCarTestDrive.com report from California's Napa Valley.
1Dealer Discount applied to everyone.