CELEBRITIES WITH CADILLACS – FORT WORTH, TX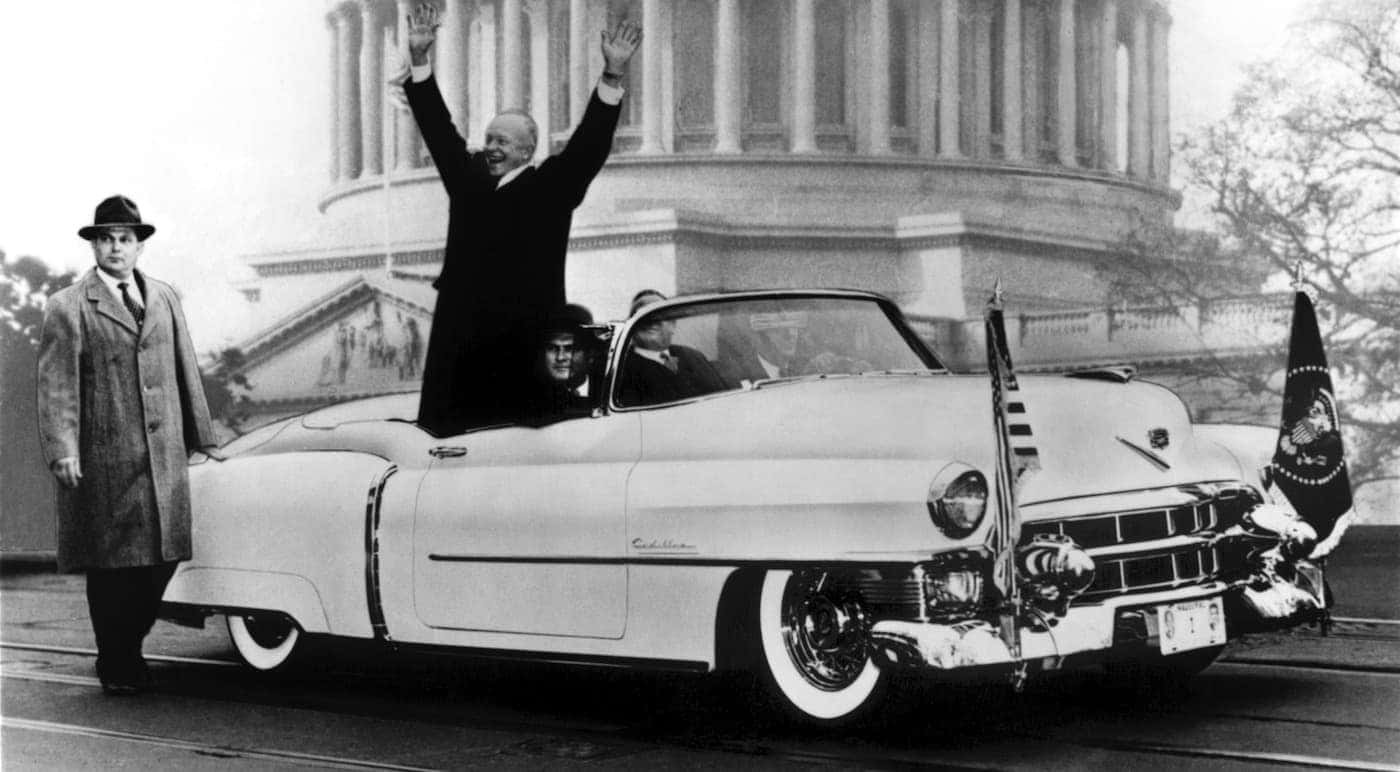 While many celebrities can afford high-end luxury vehicles, some prefer the classic luxury taste that Cadillac has to offer. Whether choosing from Cadillac used cars or a new one, some celebrities across the years have chosen Cadillac over and over.
Kendall Jenner – Eldorado Biarritz
Kendall Jenner has made a name for herself in recent years as a model and T.V. personality. Regardless of your thoughts about the Jenner and Kardashian entertainment fad, there is no denying how great she looks posing next to her vintage 1960's Cadillac which probably cost her around $100,000. It's up for debate whether she even pumps her own gas, but her two-door Eldorado Biarritz without a doubt deserves the pampering.
The Eldorado Biarritz is a convertible that got its start in the 1950s. It was given the name of Biarritz after a French resort that nears the border with Spain. Overall, it's spaceship appearance demands attention as a showpiece, but is more of a collectors car than a car intended for everyday use. It's enormous tail fins, one of the most notable features, reached their peak in the late 50s, but began to shrink after that. There are two transmission options with the Eldorado Biarritz, which are a three-speed TH-400 automatic, and a four-speed Hydramatic.
David Beckham – Escalade
David Beckham is one of, if not the most, well-known soccer players. He is known to many as the athlete who married Posh Spice, although his career validates his own fame. It's no wonder he chooses to drive a classy black Escalade to drive around his four children in, when he says, "the spotlight will always be on me, but it's something I'm learning to live with as the years go by."
He drives the 2015 Cadillac Escalade ESV, which has received incredibly high ratings. Edmunds gave it a 5 out of 5, Kelley Blue book gave it a 3.3 out of 5, and CarMax gave it a 4.9 out of 5. The base, luxury, premium, and platinum models all have the same estimated MPG at 15 city miles and 22 highway miles. The exact model that Beckham drives around is available to buy, for a tolerable price. All used Cadillac cars are priced differently depending on the wear and tear, but the average price does not exceed $50,000.
Elvis Presley – Fleetwood Series 60
It's no secret that the King was a fan of Cadillac, specifically in the color pink. He owned a few over his short years, and there's no doubt in my mind they would have some stories to tell. The first pink Cadillac he owned had caught fire, so he quickly transitioned to his blue Fleetwood. After a bandmate crashed it, he had it fixed up and gifted it to his mother. He still needed one for himself, so he bought another, and then another. He passed on his love for Cadillacs to his daughter, Lisa Marie, though she drives the Cadillac ATS.
The 1955 Fleetwood series 60, AKA the sixties special, is the Cadillac has that classic 50's style that has been imprinted in the mind of nearly everyone. It is a four-door sedan with a four-speed Hydramatic transmission and options of either a 5.4L OHV V8 engine or a 6.0L OHV V8 engine.These used Cadillacs go for a surprisingly low price, rarely surpassing $15,000. Even then, the vehicle had more power and a lower price than the models before it. 1955 was also the first year that Cadillac debuted the trunk's remote control.
Ben Affleck – Cadillac DeVille
Out of his entire vintage collection, Ben Affleck's favorite Cadillac is the 69 Deville Sedan. He has definitely earned the money to afford the impressive collection through the success of his career. Although many of us recall him as a less impressive depiction of Daredevil, he has progressed up the ladder to become a writer, director, and producer. One of his most recent projects as a writer is for The Batman, switching from Marvel to DC. A real-life Batmobile is Chevy's gig, but his black Deville always promises to not only steal eyes but be just as functional in his everyday life.
The '69 Cadillac Deville Sedan is often times bought as a project car. When looking into used Cadillac cars, the Deville can be found at a variety of price points. Depending on the modifications made by previous owners, there could be an increase or decrease in the average price, however, most can be found under $20,000. Its powertrain has one three speed transmission option, but two engine options: a 7.0L OHV V8, and a 7.7L OHV V8. Compared to previous years, the design focuses on horizontal lines, giving it a strong and sturdy appearance, fitting for a real-life super/anti-hero.
Dwight D. Eisenhower – Fleetwood Series 75 Armored Staff Car
The celebrities on this list vary in their accomplishments, and our 34th president was not only a five-star general, but another lover of Cadillacs. He has owned quite a few in his 78 years including a '52 Fleetwood, which sold at auction for about $55,000. He even traveled to his inauguration in a '53 Eldorado, but the staff car is much more unique.
The '52 Fleetwood came as a sedan and a limousine, both of which had a 5.4L OHA V8 engine, however, Eisenhower's was a little different. His Cadillac was a staff car, which is a vehicle that transported military officers of high ranks, becoming conventional in the midst of the first World War. It wasn't until the second World War that Eisenhower used the Cadillac staff car both before and after the D-Day invasion. The Cadillac staff car still had the Cadillac emblem printed, so status was still showing through its olive green color which coated the entire vehicle. All of its lights had blackout shields, mounts for sired and flags, and all of the standard equipment. The Cadillac staff car can be found on display at the Eisenhower Center in his hometown of Abilene, Texas.
Marilyn Monroe – 1954 Cadillac Eldorado
Marilyn Monroe is, and as you probably know, was famous a model, actress, and singer and it was no secret that she had a quite a few flings with some powerful men. All conspiracy theories aside, it's true that her 1954 Cadillac Eldorado was given to her by radio host Jack Benney and later sold at an auction for $44,000. The car was a perfect fit for the true 50's sex symbol whose image and quotes reside on the wall of every millennial's apartment wall.
Her specific car is lost to history; however, there are other used 1954 Cadillac Eldorados out there. This model is a part of a massive production that lasted over ten generations. This year was a part of the second generation, where it saw a significant increase in sales, reaching up to 2,150 cars. The powertrain included a 4-speed Hydramatic transmission and a choice between a 5.4L OHA V8 engine or a 6.0L OHV V8 engine. These used Cadillac cars are somewhat rare to find in the present day and could be a questionable decision if found under $100,000.
Although this is a never-ending list, an honorable mention goes to Paul McCartney because his success and influence in the music industry is undeniable. Not only a great musician but a great guy who ended up selling his one of a kind Cadillac CTS, giving all of the proceeds to charity.
Used Cadillacs at Frank Kent Cadillac in Fort Worth, TX
While you might not find Kendall Jenner's Eldorado Biarritz here, we can find you the perfect used Cadillac that matches your budget and needs. Our used vehicle inventory is constantly changing so there is always going to be something for you. There's a reason celebrities chose to drive Cadillacs, why don't you visit us and see why.