CADILLAC LEASING: WHEN ONLY THE BEST WILL DO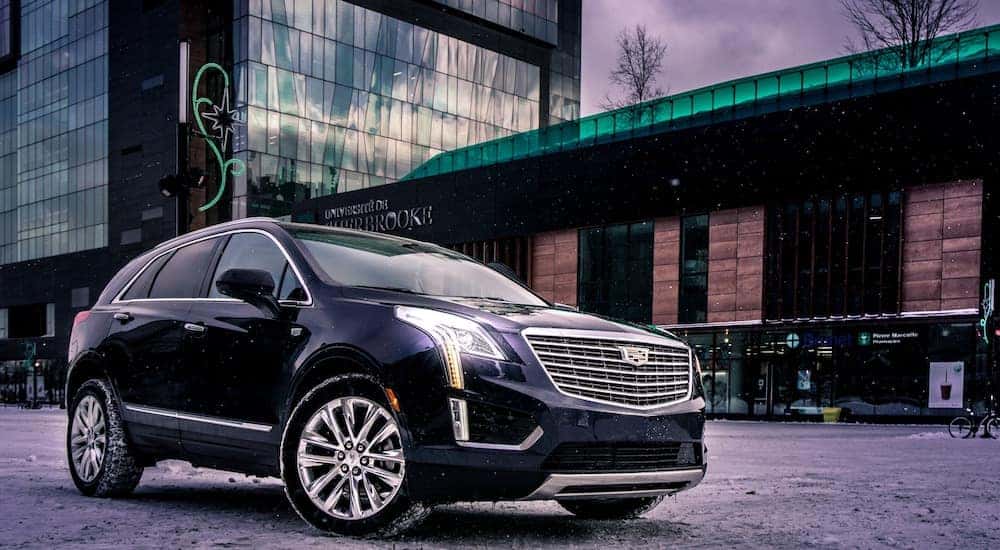 When it comes to the process of getting a new vehicle to keep you on the road, there are a plethora of options open to you. You can be straightforward and just invest in a brand new car for a pretty penny, only to get bored of it two years later. Another route is to get a used car and risk the pain and frustration of accidentally investing in a total lemon. There are also certified-pre owned cars that are practically new, but even if you do happen to be lucky enough to find one there is still a risk involved, and you may struggle to get rid of it when you are done. That just leaves one last option, and that is leasing. And for those with their eyes set on premium luxury, that means a Cadillac lease.
What Exactly is Leasing?
Leasing is just like renting a vehicle for an extended period of time. Many people who lease are those that don't need to drive long distances and feel the need for a new model every few years or so. Leasing often has a very small or non-existent down payment requirement and works on a monthly payment leasing contract that will last on average two to three years. At the end of the leasing period, you just quickly and easily return the vehicle or pay for the vehicle. Many choose to return the vehicle and lease another brand new vehicle to keep in style and give themselves the best technology on the market.
The Four Main Reasons to Lease
There are many more than four reasons to lease a vehicle, but these are just the ones we find will be most appealing to you.
1. Always Own the Latest Vehicle
New vehicles can keep your life fresh and fulfilling, and with leasing, you will never have to let go of the feeling. Never again feel stagnate or outdated, as you have the freedom to conveniently lease only the best vehicles the market has to offer. The technology will also always be modernized in order to keep you safer and more comfortable.
2. Low-Mileage Suitability
If you only drive 15,000 miles a year or less, then why shouldn't those miles be as luxurious as possible? Leasing has always been an ideal option for those that don't drive as often because it allows them to use that low mileage for their own benefit in order to gain the newest and fanciest car options for low monthly payments. You can also up the mile limit on your contract, but the lower mileage you feel you can drive the better leasing deal you will get.
3. Exceptional Automotive Care
If you are the type of driver that enjoys keeping their vehicle in pristine condition, then leasing will be no issue for you at all. Since the car is not owned by you, you will be expected to make sure the damage is only regular wear and tear, or you will have to face unexpected fees at the end of the contract. All lease contracts will require insurance, and most offer warranties as well as gap insurance that will help you out if the unavoidable occurs and help you maintain and repair the leased vehicle.
4. End-of-Lease Convenience
One of the best parts about leasing is the flexibility you will have once the contract is over. Unlike owning a car where you need to struggle to get it sold or find the best trade-in value, a leased car can just easily be returned, bought, or leased for a longer period depending on how you feel. So if you liked the car you can extend the lease, if you loved the car you can buy it for the depreciated worth, and if you are just over it you can move on to lease something newer or invest in a vehicle you will own. The choice is always in your hands with a lease.
Why Lease a Cadillac?
If leasing truly is about allowing yourself the freedom to always drive the best vehicle possible, then the only way to go is with a Cadillac lease. Not only are Cadillacs known for their luxurious style and high-performance capabilities, but a Cadillac lease will allow those who don't drive as much the freedom to invest in the latest vehicles without any hassle of what to do with it after it goes out of style. Cadillac offers a prestigious lineup of luxury coupes, sedans, crossovers, and SUVs that are sure to be admired by everyone you know.
Things You Need to Know Before Leasing
Leasing may be a flexible option, but at the end of the day, it is still a part of the complicated car buying process. In order to make this even easier though, here are a few things you need to know before deciding on your next Cadillac lease.
You Should Never Lease a Vehicle for too Long
Leasing is an amazing way to drive the car of your dreams, especially when that car is a Cadillac, but it is important to note that leasing is renting and not owning. If you extend the leasing contract for too long, you are pretty much ignoring the whole purpose of the freedom and flexibility that leasing offers you.
The warranty also has a large role to play in this considering you won't want to be driving your leased vehicle past the warranties expiration. Most of the time, Cadillac leases ensure you 36,000 miles or three years, and after that, you will take on the maintenance and repair burden on yourself. There are options to extend the warranty if you have truly fallen for this leased Cadillac, but it is better to move forward if you can.
Paying too Much Upfront on Your Cadillac Lease is Not Recommended
The way leases work is that whatever money you put down will be used towards your monthly payments and in turn lower them. This sounds great and all, but if you happen to get into an unfortunate accident or your brand new leased Cadillac gets stolen, you will be the one eating what the insurance company won't pay. It is honestly better to just pay the monthly payments as they come and put as little down as possible when leasing.
You Should Definitely Consider Gap Insurance for Your Cadillac Lease
Let's make believe you were in an accident that was not your fault and still owe $15,000 on your Cadillac lease. Considering your leased Cadillac is now totaled beyond repair, and the actual value has depreciated to it only being worth $11,000, you are now responsible for that $4,000 gap unless you have gap insurance to cover it.
Gap insurance is a specific type of insurance that one can add to their collision insurance policy. This type of insurance will make sure even if your leased Cadillac depreciates in value, you will still be covered in the event of a thief or serious fender bender.
Why Lease at Frank Kent Cadillac?
At your Frank Kent Cadillac dealer, we are here to provide you will the smoothest car buying process money can buy. We pride ourselves in our high-quality inventory and want to share it with everyone so that they can experience life as it was truly meant to be experienced. Our Cadillac leasing deals are personalized to fit your needs, and we will make sure you will have your brand new Cadillac on the road in no time at all!
A Cadillac Lease is a great way to take home that new Cadillac car or SUV of your dreams, and Frank Cadillac in Fort Worth TX is the best place to shop.