10 Places to Visit in Arlington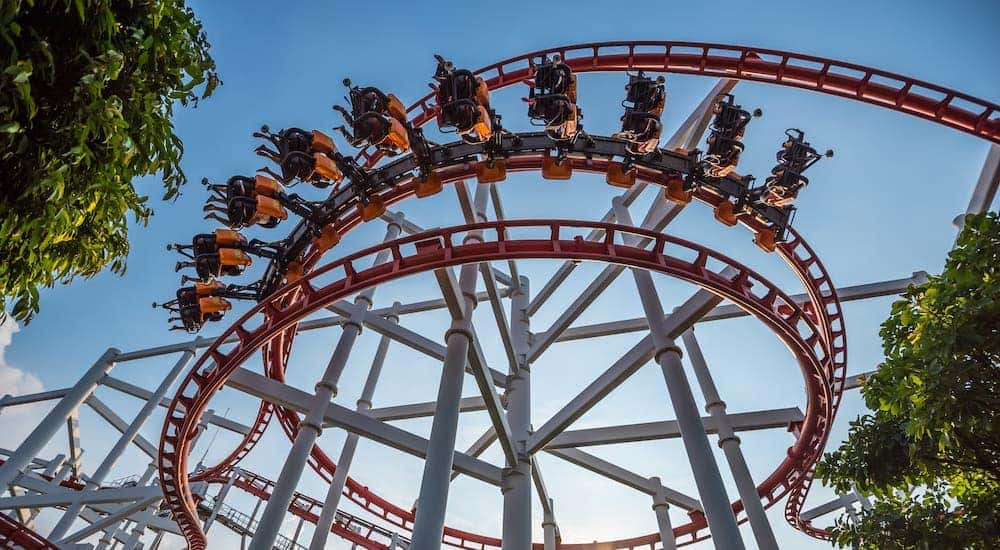 One of the things we at Frank Kent Cadillac love about our location is our proximity to many fun events and attractions, so we thought we would take a moment to talk about some of our favorite things to do in nearby Arlington. Located centrally between Dallas and Fort Worth, Arlington, TX, is a bustling city with something for everyone. Whether you want to see a baseball game, spend some time in the great outdoors, or shop to your heart's content, Arlington has you covered. So let's take a look at some of our favorite activities in Arlington.
#1 Arlington Highlands
If you are looking for shopping, dining, and entertainment all in one, we recommend checking out Arlington Highlands. As one of the best open-air retail centers in the country, this huge complex has tons to offer. There are tons of stores that sell everything from clothing to appliances, making this location a one-stop-shop for quite literally everything. Plus, with over 25 restaurants, both sit-down, and take-out, Arlington Highlands offers food for even the pickiest eaters.
And possibly the best part of this retail center is the fact that there are places for fun and entertainment as well. With a place to watch movies, a comedy club, and an arcade, there is something for everyone. So if you want to shop until you drop, eat until your stomach hurts, or play until the end of the day, Arlington Highlands, located on I-20 at Matlock Road and Center Street in Arlington, is the best place to visit.
#2 Six Flags Over Texas
If you are looking for a full day of fun and have a need for speed, head over to Six Flags Over Texas, where they have high coasters and fun rides like Batman: The Ride and El Diablo. This is an enormous amusement park with many rides for all ages. Our favorite is the AQUAMAN Splashdown. Plus, this amusement park houses its own 50 acres of summer fun with the Hurricane Harbor waterpark. From steep slides to lazy rivers, you are sure to find something for every age level.
Plus, while you are visiting, you will find that there is a wide variety of food options, from Mexican to pizza and ice cream. And while you are enjoying one of the various food types available, you can check out some live entertainment. Often, there are singers or other performers available for free shows while you are in the park, ensuring fun even when you are taking a break from the rides. So if you are looking for an action-packed day of fun, Six Flags Over Texas at 2201 E Road in Arlington is the place for you.
#3 Arlington Museum of Art
For a more relaxing afternoon, you should consider the Arlington Museum of Art, which houses works by leading artists. Here you will find rotating exhibits of paintings, illustrations, and sculptures by artists such as Jackson Pollock and Pablo Picasso. Serving the area through the Arlington Art Association since 1952, the now physical museum houses art that attracts visitors from all over. If you are interested in visiting this ever-changing art museum, you should check out the website for current or upcoming exhibits. All art loves, and enthusiasts will thoroughly enjoy a visit to the Arlington Museum of Art at 201 West Main Street in Arlington.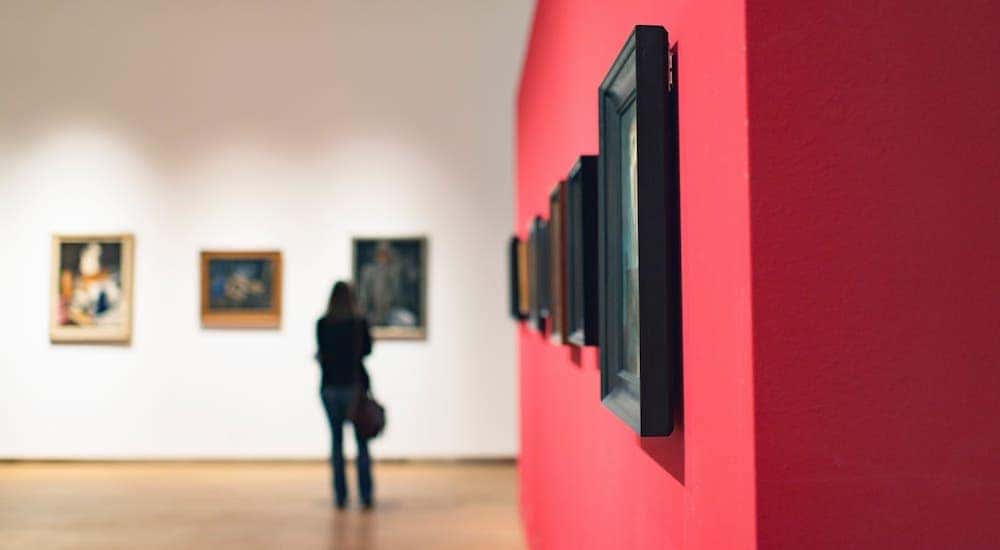 #4 Arlington Music Hall
If physical art is not your forte, music may be your jam. The Arlington Music Hall at 224 N Center Street in Arlington is home to the Arlington Symphony and also hosts a wide variety of music. Beginning as a movie theater in 1950, this theater, over time, became a place for notable artists who to perform, such as Ricky Skaggs and Willie Nelson. That said, you can listen to everything from classic symphonies to iconic country music here. Plus, as it was recently renovated, this is a great venue to see a concert if you want the perfect mix of comfort and quality entertainment.
#5 Theatre Arlington
Beginning in 1973 as a theater group called The Potluck Players, Theatre Arlington is now one of the most popular places to go for a show in the Arlington area. This facility seats many people and hosts quite a large variety of shows. From dramas to comedies and musicals, you are sure to find something for everyone. With all of that said, for genuine entertainment that the whole family can enjoy, consider a visit to Theatre Arlington at 305 West Main Street in Arlington.
#6 The AT&T Stadium
For a different, sporty type of entertainment, the AT&T Stadium, which is home to the Dallas Cowboys and is a world-class stadium, is a good choice. You can watch the Cowboys play against their biggest competitors, which is always an exciting thing to experience. The AT&T Stadium also hosts events; in the past, these have been things such as Monster Jam, the Professional Bull Rider Iron Cowboy Major, and Monster Energy Supercross. And this is more than your average sports venue as it also has world-class art and offers guided tours of the artwork. For exhilarating entertainment, visit the AT&T Stadium at 1 AT&T Way in Arlington.
#7 Globe Life Field
For more sports action, there is no better place to catch a ballgame than at Globe Life Field. The 2020 season is the first that the Texas Rangers will be playing at their new stadium, and this ballpark features 40,300 seats on seven tiers. And this stadium offers more than just sports as the complex features a hotel, convention center, courtyard, retail stores, restaurants, and clubs. You can bring the entire family to Globe Life Field, even if not everyone is a sports fan because there is so much to do! For family fun, visit Globe Life Field at 734 Stadium Driver in Arlington.
#8 The UTA Planetarium
Interested in outer space? Take a journey through the stars at the UTA Planetarium. With a 60-foot dome that is fitted with the Digistar 4 system with DLP projectors, this planetarium offers more exciting and educational shows than anywhere in the area. You can peruse the exhibits or sit for a show. No matter your preference, you will learn everything from the search for dark matter to what it's like to be an astronaut. To learn all of this and more, visit the UTA Planetarium at 700 Planetarium PI in Arlington.
#9 River Legacy Park
Those who enjoy the outdoors may enjoy the more than 1,300 acres to explore at River Legacy Park. This is a great place to enjoy the great outdoors. With it being on the banks of the Trinity River, there is a lot to do here. Biking, hiking, and wildlife viewing are just a few of the activities offered. The park is home to 400 species of wildlife and 193 types of birds, and there are also picnic areas, off-road biking trails, and exercise stations. So for a relaxing visit or a rigorous workout, go to River Legacy Park at 701 NW Green Oaks Boulevard in Arlington.
#10 Texas Rangers Golf Club
Last but certainly not least, if you want some fresh air and a fun activity, visit the Texas Rangers Golf Club at 701 Brown Boulevard in Arlington. The Texas Rangers partnered with Arlington Golf to make the world's first and only MLB-branded golf course, and this is it. This course is great for players of all skill levels and is also close to Arlington's Entertainment District. It's an 18-hole course and one of our favorite courses to play in the area. If you love golf, this is the place to go.